dumb type
"Our Bodies" and Expression: THE OK GIRLS and BuBu de la Madeleine from S/N by dumb type
In 1992 the late Teiji Furuhashi revealed his HIV-positive status to his friends by letter. How did the members of dumb type, who were in the process of creating their new performance S/N (1994–96), react to this announcement? Four performers from S/N—Norico Sunayama, Mayumi Tanaka, Misako Yabuuchi, and Bubu de la Madeleine—speak with moderator Hisashi Ikai about how they each confronted, processed, and created works in response.

Both during the original production process and from the first performance of S/N to the present, the four have continued developing their works in parallel to their participation in dumb type. In 2022, at a time of global pandemic and continuous threats to the boundaries of individuals and nations, these women continue to express themselves through their bodies.
Norico Sunayama / SNATCH
Born in Yokohama in 1963, Norico Sunayama first collaborated with dumb type as a member of Mika Kurosawa & Dancers in 1988. She has participated as a dumb type member in all of the group's performances since 1990. Through her solo work she has collaborated with numerous domestic and international artists working across diverse genres. Since 1995, she has continued to present the live installation A Sultry World at exhibitions in Japan and abroad. Her recent projects include a performance with the fashion brand un:ten in 2022 and participation in the Hawai'i Triennale 2022 as a guest of THE TETORAPOTZ.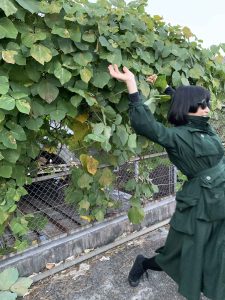 Mayumi Tanaka / MAMIUMU
Mayumi Tanaka has been a member of dumb type since 1990, and has participated in all of the group's performance works since then. In recent years, operating under the name of MAMIUMU, she creates sound performances that manifest time and space while unifying diverse vocal techniques, instruments, and tools, such as the glass harp, lyre, flute, drums, wood, stone, and metal instruments. Her recent exhibitions include"Yumehaku Art & Food in RURIKOJI 'Osmosis'" (2021).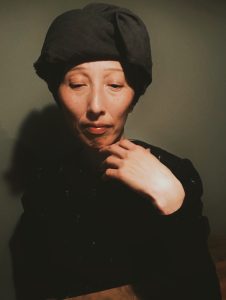 Misako Yabuuchi
Born in Kyoto in 1964, Yabuuchi has been a member of dumb type since its inception in 1984. Her solo works include paintings, videos, handicrafts, and poems, which she exhibits periodically in addition to leading community-based art workshops. She also participates in collaborative projects with other artists. In 2022, she will participate in the music festival Counterflows at Glasgow as a member of Mountain / Full Edition. She aspires for a society where every individual is valued.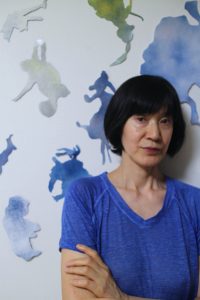 BuBu de la Madeleine
Born in Osaka in 1961. BuBu de la Madeleine performed in dumb type's S/N (1994–96). Since then she has continued to produce performances, installations, paintings, and other works, both on her own and in collaboration with other Japanese and international artists. In parallel with her work, she is an advocate for the sexual health and safety of people living with HIV/AIDS, sex workers, women, and sexual minorities. Her latest solo exhibition is "A Mermaid's Territory—Flags and Internal Organs" (2022, Ota Fine Arts, Tokyo).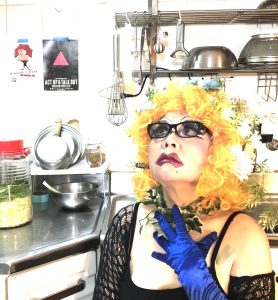 Hisashi Ikai
Hisashi Ikai is an editor and writer. After majoring in journalism, he relocated to France. Upon his return to Japan, Ikai began covering design, craft, art, and architecture as a freelance writer, working both locally and internationally. In addition to contributing to magazines such as Casa Brutus, Pen, and ELLE Deco, Ikai is also involved in corporate branding, exhibition programming, and support for regional development projects.