EXPLORE ONE OF THE WORLD'S
MOST DYNAMIC ART SCENES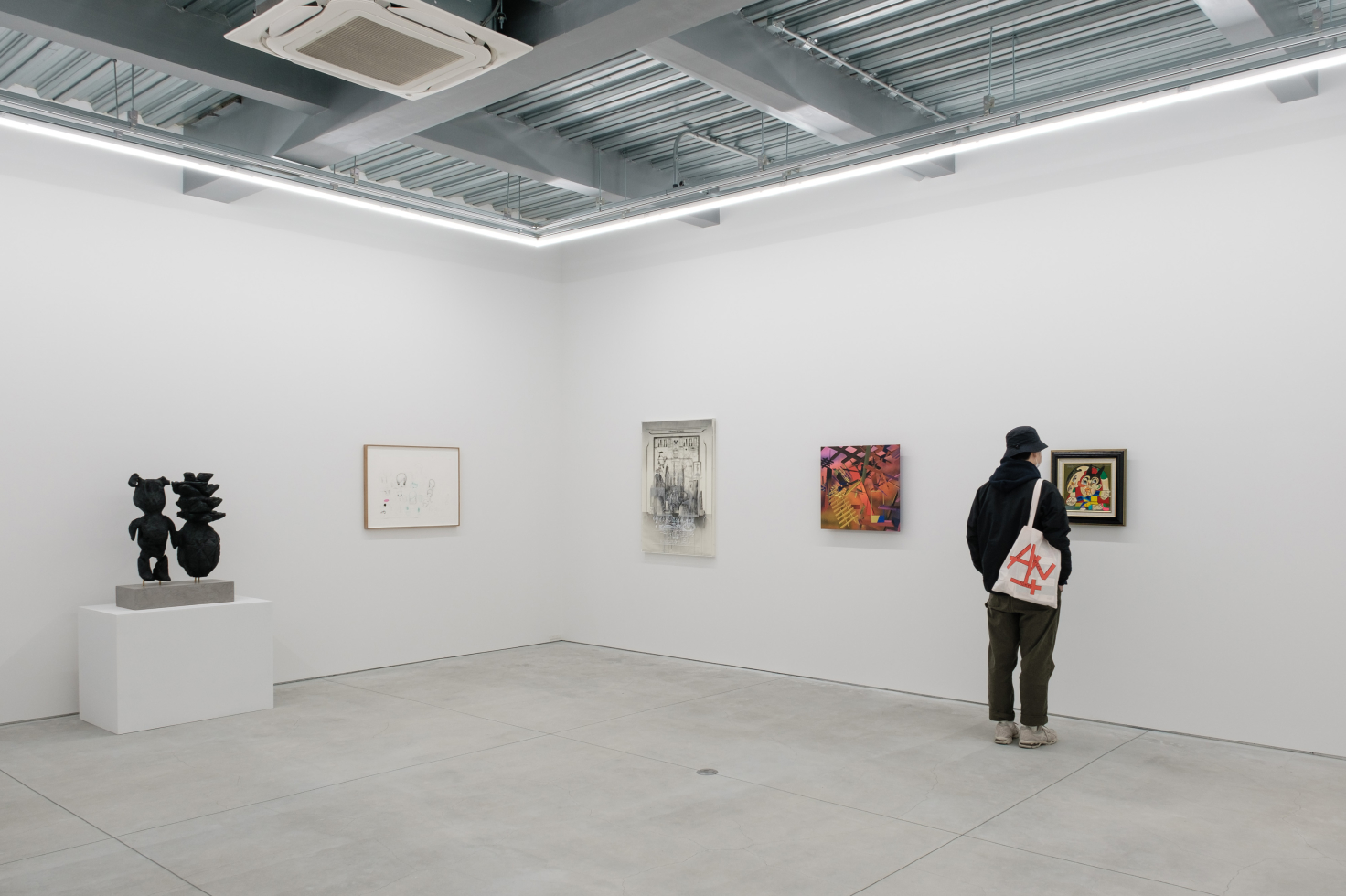 Art Week Tokyo is an annual showcase of the creativity and diversity of contemporary art in Tokyo. Seeking to stimulate the growth of Tokyo's art ecosystem, the event connects over 50 of the city's leading museums, galleries, and art spaces through four days of coordinated programming. The free AWT Bus service links all venues and makes it easier than ever to explore one of the world's most dynamic art scenes along with all the culture that Tokyo has to offer.

The 2023 edition of Art Week Tokyo marks the debut of AWT Focus, a curated sales platform with a historical scope, held at the Okura Museum of Art on the grounds of hotel partner the Okura Tokyo. Art Week Tokyo's community platforms include the AWT Bar, which provides visitors a convivial gathering place in a special environment designed by an emerging architect, and AWT Talks, encompassing a symposium, a curators' roundtable, and an online talks series. Art Week Tokyo's VIP program offers art patrons unprecedented access to the best of Tokyo's art scene through exclusive tours, private views, collection visits, and other events.

Art Week Tokyo is organized by Japan Contemporary Art Platform in collaboration with Art Basel, with support from Japan's Agency for Cultural Affairs. Art Week Tokyo's infrastructural development initiative, the Art Week Tokyo Mobile Project, is co-organized by the Tokyo Metropolitan Government and the Art Week Tokyo Mobile Project Organizing Committee. Art Week Tokyo held a soft-launch edition November 4–7, 2021, under pandemic conditions, and held its first full-scaled edition November 3–6, 2022, shortly after the reopening of Japan's borders to tourist travel. The 2022 edition featured 51 participating institutions, galleries, and art spaces, and attracted more than 32,000 visitors.
KEY DATES
Public Days: November 2–5, 2023
Preview Days: October 31–November 1, 2023
AWT INFORMATION CENTER
5-4-30 Minami-Aoyama, Minato-ku, Tokyo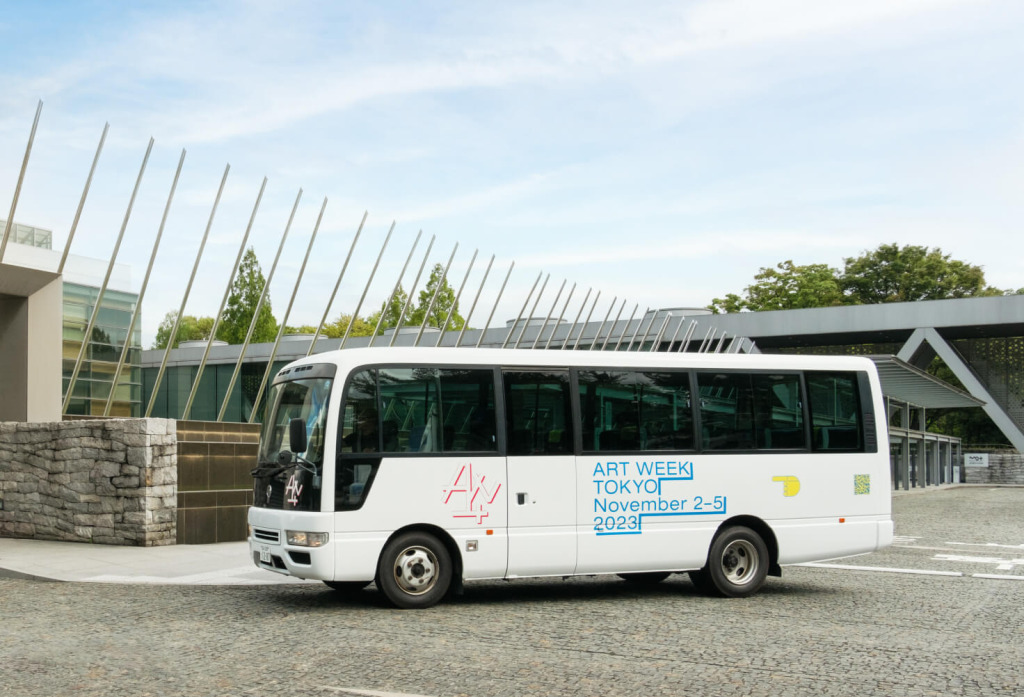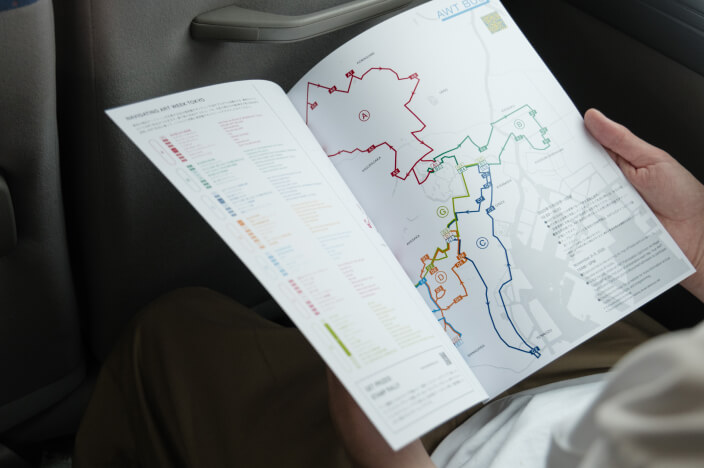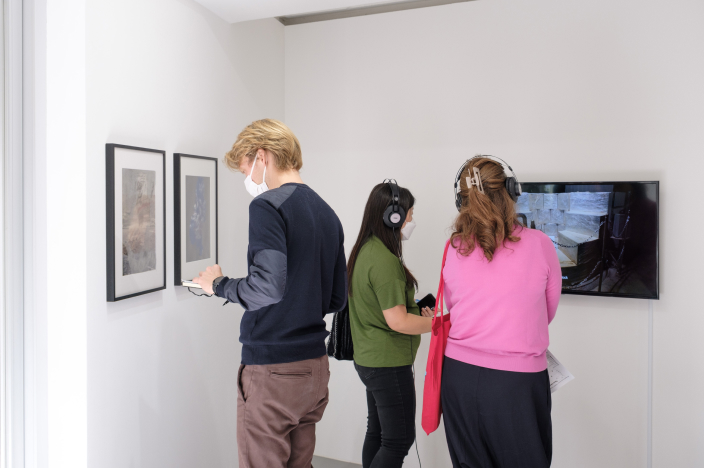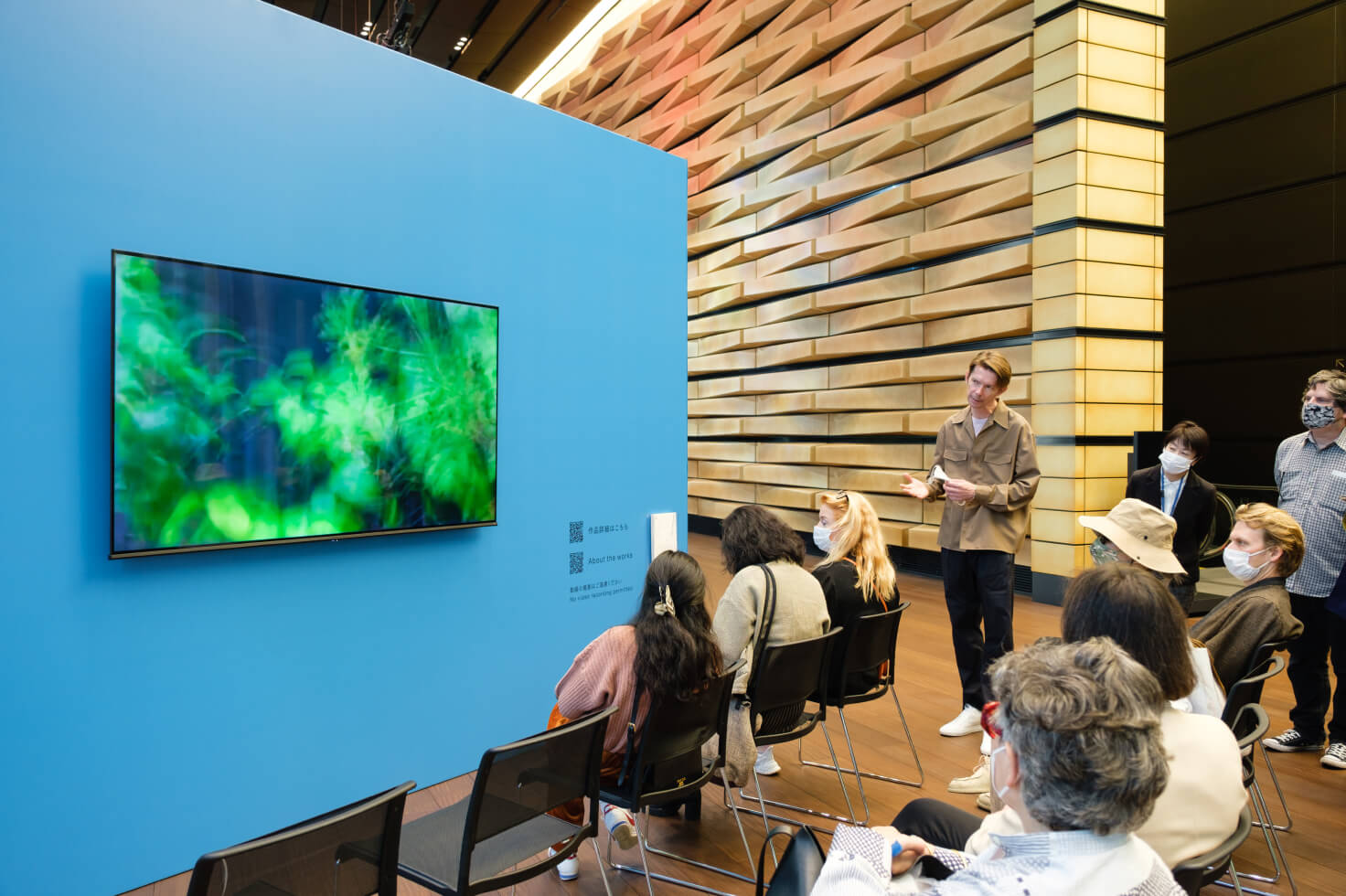 CREDITS
ORGANIZERS
Japan Contemporary Art Platform
Kazunari Shirai, Corepresentative Director
Atsuko Ninagawa, Corepresentative Director
Junya Komatsu, Director
Yoshiko Isshiki
Hidemi Nishida
Tokyo Metropolitan Government
Art Week Tokyo Mobile Project Organizing Committee
Mami Kataoka, Director, Mori Art Museum, Tokyo
Yayoi Komatsu, Director, The National Museum of Modern Art, Tokyo
Naoe Mogi, Deputy Director, The Museum of Contemporary Art Tokyo
Atsuko Ninagawa, Cofounder, Japan Contemporary Art Platform, and Director, Art Week Tokyo
Yuko Shiomi, Director, Arts Initiative Tokyo
Takehito Nakaniwa, Auditor
Art Week Tokyo Advisory Board
Takayuki Ishii, Taka Ishii Gallery
Atsuko Koyanagi, Gallery Koyanagi
Hidenori Ota, Ota Fine Arts
Masami Shiraishi, SCAI The Bathhouse
Hozu Yamamoto, Tokyo Gallery + BTAP
PRODUCTION TEAM
Executives
Atsuko Ninagawa, Director
Hidemi Nishida, Chief Operations Officer
Junya Komatsu, Legal Executive
Management
Rei Kagami, Senior Manager
Ayumi Tozaki, Senior Manager
Maiko Kato, Concierge
Mone Yamamoto, Gallery Relations
Simone Aoki, Liaison to the Director
Shinya Kimata
Education
Yuko Shiomi (AIT), Project Director
Editorial
Andrew Maerkle, Editorial Director
Benjamin Korman, Assistant Editor
Tyler Coburn, Web Editor—Venues
Emily McDermott, English Copyeditor
Taisuke Shimanuki, Japanese Copyeditor
Design
Atsuki Kikuchi, Art Director
Katsuhiro Saiki, Photographer
Website Development
Shunya Hagiwara, Web Director
Tomoki Tachibana (Shed Inc.), Art Director
Chizuka Kohno (Shed Inc.), Manager
Nanami Shozakai (Shed Inc.), Project Manager/Engineer
Hibiki Tarukawa (Shed Inc.), Designer
Yuta Ito (Shed Inc.), Engineer
Bus Logistics
Noritaka Nakajo (Sun Design), Project Manager
AWT Bar
Naoko Kawamura, Architecture Project Manager
Rie Narisawa, Food Project Manager
VIP Relations
Natane Takeda, VIP Representative
Event Operations
Yoichiro Oike (Willingdam), Event Coordinator
Masayuki Minamikawa, Event Coordinator
Public Relations
Kazuki Kusu (Sunny Side Up), Media Relations
Yuma Ishisone (Sunny Side Up), Media Relations
Erica Siu (Sutton), Media Relations
Carol Lo (Sutton), Media Relations
Gigi Tam (Sutton), Media Relations
Ayao Sakata, SNS Art Director
Cage Okada, SNS Marketing