NAVIGATING ART WEEK TOKYO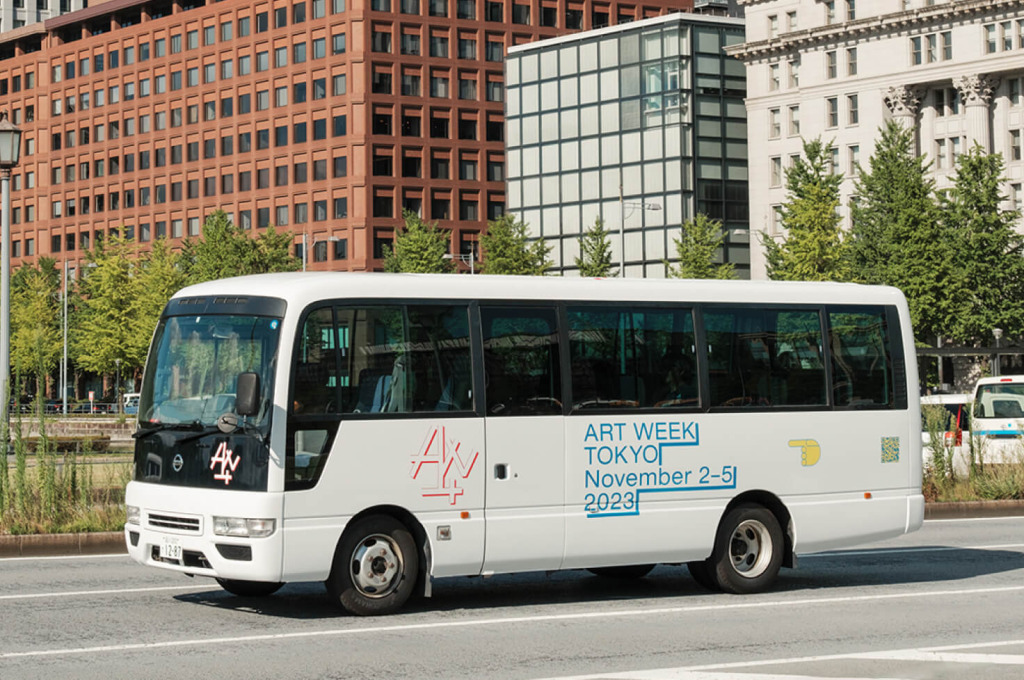 Full map and bus route information for the 2023 edition of Art Week Tokyo will be posted in the coming months.
The map provides locations for all participating venues, including AWT platforms and sponsored projects, and is searchable by venue name, artist name, area, bus route, or other keyword.
One of Art Week Tokyo's most popular features, the AWT Bus service makes navigating the Tokyo art scene easier than ever before. All participating venues are linked across multiple routes, with buses running every 15 minutes from 10am to 6pm.