PERROTIN
EXHIBITION
JEAN-PHILIPPE DELHOMME: VISAGE(S)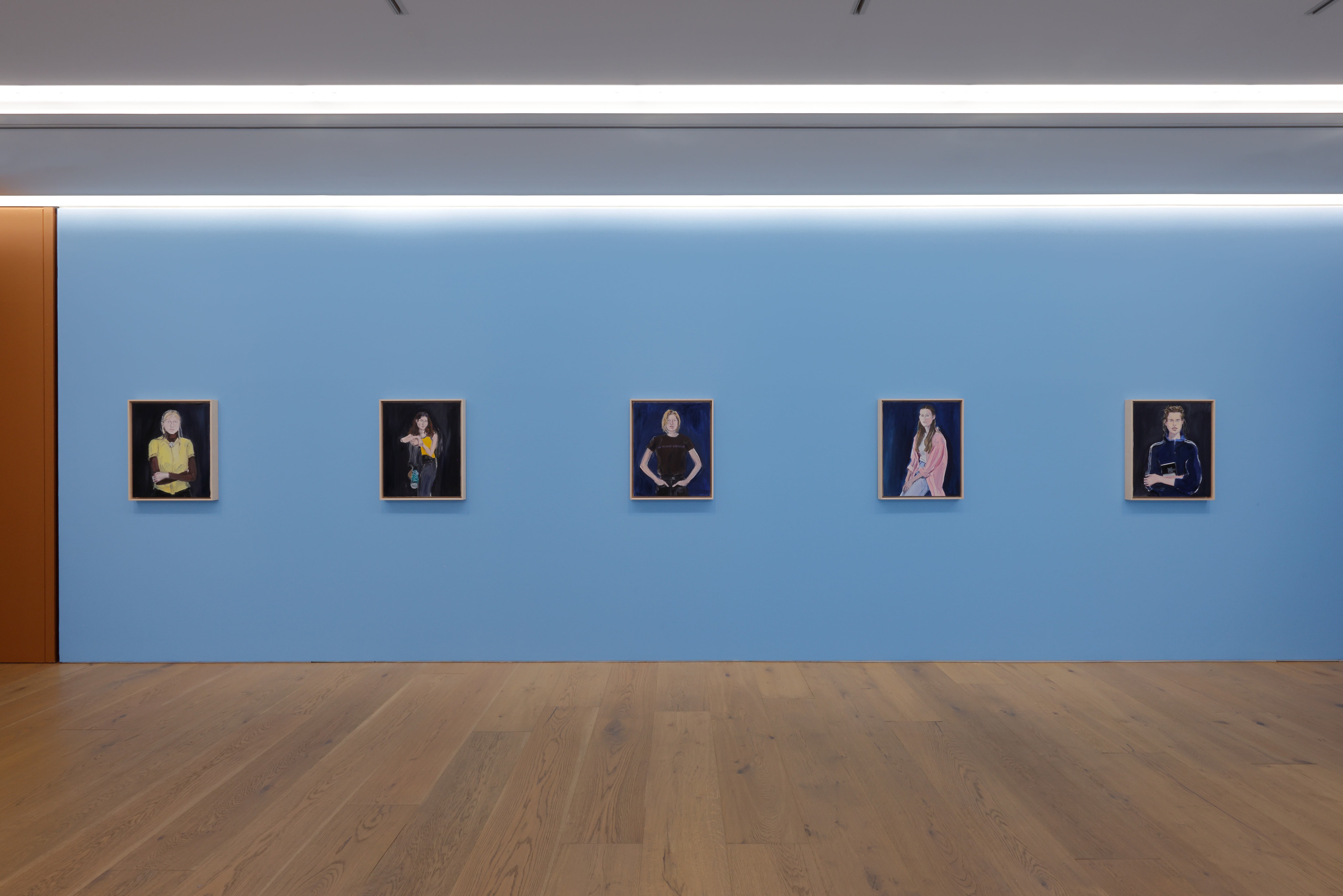 For his first solo exhibition at Perrotin Tokyo, French artist Jean-Philippe Delhomme presents a series of new portraits painted from life in his Paris studio. Unlike much contemporary figurative painting mediated by photography, Delhomme's portraits are created through direct observation of his models. His practice could be characterized as a painting of representation: "a bringing before one," as per the word's etymology, of an image or figure that substitutes reality.

Each of Delhomme's portraits records the presence of a model in the controlled situation of the studio. The artist is less interested in likeness than the exchange of gazes between painter and model, continuing a long tradition of portraiture that predates photography.
VENUE
PERROTIN
Piramide Bldg 1F
6-6-9 Roppongi, Minato-ku
Tel. 81-(0)3-6721-0687
Emmanuel Perrotin founded his first gallery in Paris in 1990 at the age of 21. He has worked closely with his roster of artists—some for more than 30 years—to help realize their ambitious projects. Perrotin opened a Hong Kong space in 2012, followed by spaces in New York in 2013, Seoul in 2016, Tokyo in 2017, Shanghai in 2018, Dubai and a second Seoul location in 2022, and Los Angeles in 2023. With galleries now on three continents, Perrotin continues to gain international recognition and influence. The gallery also participates in more than 20 art fairs each year.