MUSEUM OF CONTEMPORARY ART TOKYO
EXHIBITION
DAVID HOCKNEY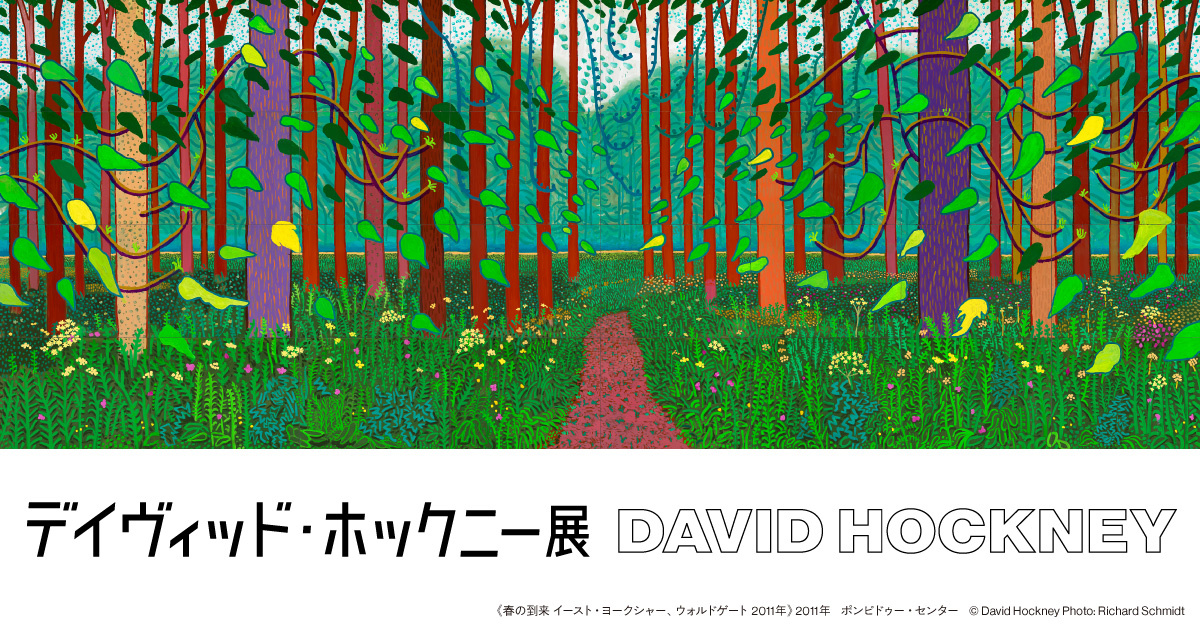 The Museum of Contemporary Art Tokyo is pleased to present David Hockney's first large-scale solo exhibition in Japan in 27 years. Born in Bradford, England, in 1937, Hockney is considered one of the most innovative artists of the postwar era. For over 60 years, he has produced diverse works in a variety of fields, from painting and drawing to printmaking, photography, and stage design. Featuring a selection of approximately 120 pieces, including major works created in the United Kingdom and Los Angeles, such as the multipart series The Arrival of Spring in Woldgate, East Yorkshire in 2011 (twenty eleven) (2011) and a new 90-meter-long drawing made on an iPad during lockdown, this exhibition presents a rich overview of Hockney's creative world.

VENUE
MUSEUM OF CONTEMPORARY ART TOKYO
4-1-1 Miyoshi, Koto-ku
Tel. 050-5541-8600
The Museum of Contemporary Art Tokyo opened in 1995 as the city's first institution for the research, collection, preservation, and display of contemporary art. The museum's exhibition program features cutting-edge expressions by Japanese and international artists working in contemporary art, fashion, architecture, design, and other fields. Displayed across two floors of dedicated gallery space, the MOT collection comprises over 5,700 works of art, including major works of 20th-century Japanese art, with a focus on the art of the postwar years. The museum has the largest specialty library of its kind in Japan, housing over 270,000 books, catalogues, and periodicals on modern and contemporary art. Its education program engages people of all ages through an active calendar of guided tours, lectures, and workshops.

Dining options on-site.