ARTIZON MUSEUM
EXHIBITION
AKIRA YAMAGUCHI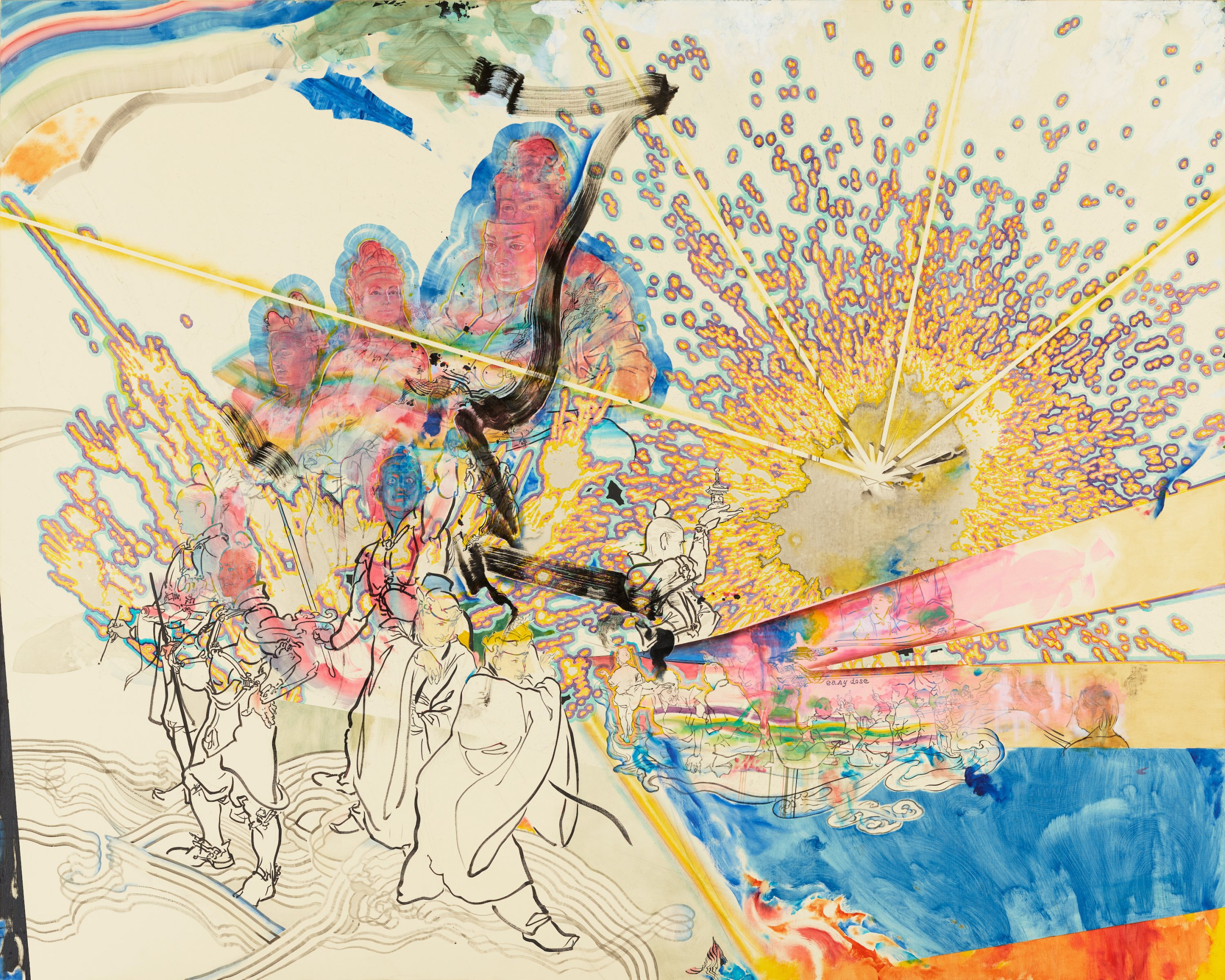 The Jam Session exhibition series invites contemporary artists to make projects in response to the Ishibashi Foundation Collection, which includes important works of modern painting by both Japanese and international artists. In this exhibition, Akira Yamaguchi investigates the legacy of the interaction between modern painting from Europe, which began to exert influence on Japanese artists in earnest in the late 19th century, and the forms of painting that had existed in Japan to that point. Yamaguchi notes that whereas modern painting in Western Europe emerged as a reaction to realistic and academic painting, Japanese artists of the age never had a tradition of realistic painting to rebel against in the first place. His latest works propose a radical break from this contradictory history of cross-cultural influence and the institutional values it helped entrench.
VENUE
ARTIZON MUSEUM
1-7-2 Kyobashi, Chuo-ku
050-5541-8600
The Artizon Museum offers cutting-edge cultural experiences in the heart of central Tokyo. Originally known as the Bridgestone Museum of Art, the museum was established in 1952 to house the collection of the Ishibashi Foundation. The encyclopedic collection is grounded in businessman and philanthropist Shojiro Ishibashi's personal holdings of more than 3,000 artworks, spanning from Impressionist masterpieces to Japanese Western-style paintings, and from ancient Chinese ceramics to contemporary art.

The museum relaunched in 2020 with the opening of new state-of-the-art facilities anchoring the 23-story Kyobashi Museum Tower. The name Artizon, which combines the words "art" and "horizon," reflects the museum's mission to transcend generational and geographic boundaries, serve the public interest, and shape the future. This is achieved through a robust program of exhibitions that interweave art histories from different continents and centuries. Every other year, the museum hosts the homecoming exhibition of the Venice Biennale's Japan Pavilion.

Dining available on-site.