Martin Germann x Jean-Philippe Pokern
Flow State: How Running Helps to Boost Creativity and Innovation
In conjunction with Art Week Tokyo, Jean-Philippe Pokern, Head of Marketing Asia Pacific at On, speaks with Martin Germann, Adjunct Curator at the Mori Art Museum, at the On flagship store in Tokyo. An avid runner who participates in half marathons, Germann tells Pokern about the overlaps between art and physical movement, citing the practices of artists ranging from the Gutai group to Matthew Barney to Guido van der Werve. Meanwhile, Pokern introduces On's innovative Cyclon™ subscription service, which provides users with fully recyclable, high-performance running shoes, leading to a discussion about sustainability in the arts. Then, questioning whether art can ever really be owned, Germann explains how the Mori Art Museum's new show reflects the ecologies of energy, material, and cultural circulation around the world as well as in connection to the local context of the museum itself.

The talk also includes a short presentation on the science of the "flow state," or the optimal state of consciousness for performance, by Dr. Michael Mannino, Chief Science Officer at Flow Research Collective.
Martin Germann
Based in Cologne, Germany, Martin Germann has since October 2021 been Adjunct Curator at the Mori Art Museum, Tokyo, where he has organized Our Ecology: Toward a Planetary Living (2023), MAM Screen 017: Nancy Holt and Robert Smithson (2022). He was Curatorial Advisor for the Aichi Triennale 2022, entitled "Still Alive," and has curated shows including Oliver Laric's Exoskeleton at OCAT Shanghai (2022) and Thomas Ruff: after.images—Works 1989–2020 at the National Taiwan Museum of Fine Arts, Taichung (2021). Together with Mami Kataoka, he also curated Another Energy: Power to Continue Challenging—16 Women Artists from around the World at the Mori Art Museum (2021). From 2012 to 2019, Germann led the artistic department at SMAK in Ghent, Belgium. As Senior Curator he organized thematic exhibitions, presentations of the collection, and solo shows with artists including Raoul De Keyser, Zhang Peili, Hiwa K, Gerhard Richter, Anna Oppermann, Michael E. Smith, Nairy Baghramian, James Welling, Lee Kit, Kasper Bosmans, Michael Buthe, Jordan Wolfson, and Rachel Harrison, among others. Germann was previously Curator at the Kestner Gesellschaft in Hannover, Germany, and worked for the 3rd Berlin Biennale (2004). He also directed the program at the knock-off "Gagosian Gallery, Berlin" during the 4th Berlin Biennale (2006). He has published essays in numerous exhibition catalogues and monographs, and his texts have also appeared in magazines such as 032c, frieze, and Mousse. He received an AICA award for Belgium's best exhibition in 2016 for Lili Dujourie: Folds in Time, which he curated at SMAK.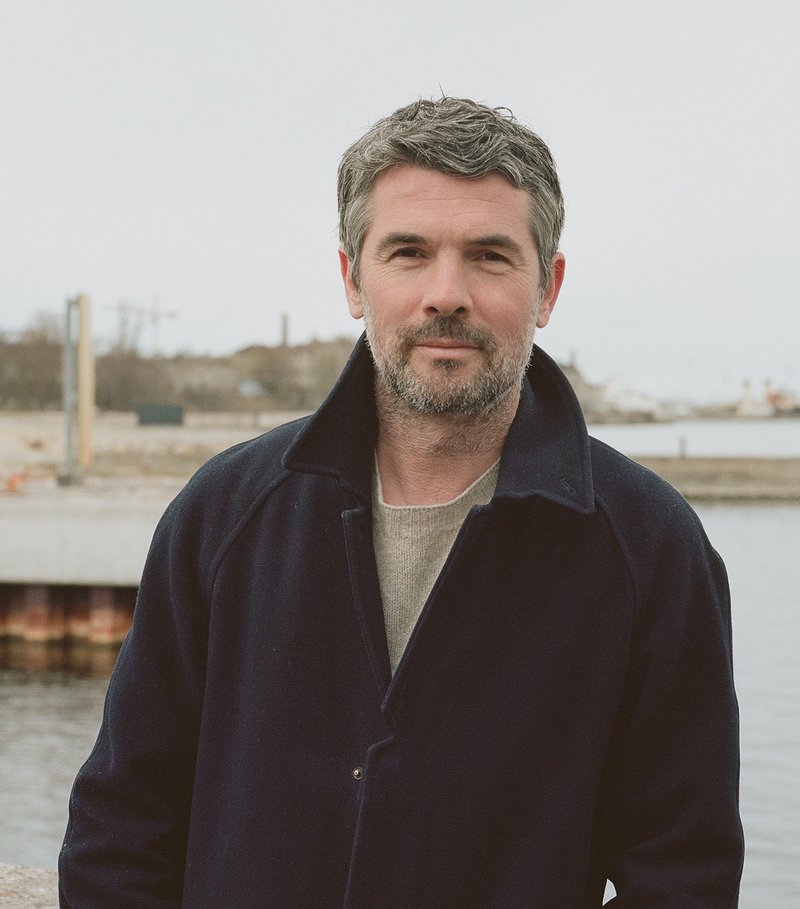 Jean-Philippe Pokern
Jean-Philippe Pokern is Head of Marketing for the Asia-Pacific region at On, a Swiss sportswear brand born with one goal: to revolutionize the sensation of running. Today, On is leading the industry with their groundbreaking innovations in sportswear's circular economy, exemplified by the Cyclon™ subscription program presented during Art Week Tokyo. Pokern holds an MBA in Sports Management from the University of Bayreuth, Germany. With 11 years of experience in the sporting goods industry, his educational and professional focus has always been on making innovations—from products to business models to storytelling. He is currently based in Yokohama, Japan.