Toshiharu Omuka x Andrew Maerkle
National / International / Transnational: Art and Social Engagement in Interwar Japan
The 1920s and '30s were a time of great political, social, and cultural foment in Japan. Emboldened by its seat at the victors' table after World War I, Japan sought to expand its influence in the Asia Pacific even as anti-imperialist workers' movements spread across the country, sporadic outbursts of political violence destabilized government, and events ranging from the Great Kanto earthquake of 1923 to the Wall Street Crash of 1929 affected broad aspects of life at home. Japanese artists responded to these conditions in diverse ways. Plugged into nascent international networks, the avant-garde artists of the 1920s experimented with Futurism, Dadaism, and Constructivism before gravitating to the activism of the Proletarian art movement. Amid increasing authoritarianism in the 1930s, emerging artists turned to Surrealism and abstraction, among other styles, while the state invested in a soft power visual branding campaign at home and abroad that often combined cutting-edge graphic techniques, such as photomontage, with imagery evoking a timeless Japanese essence. Although the art of this period is not as widely appreciated as that of the postwar avant-garde, it offers fascinating insight into how new art forms play out across national, international, and transnational contexts. In this Japanese-language conversation, Toshiharu Omuka, one of the foremost scholars in the field, speaks with Art Week Tokyo's Andrew Maerkle about the art movements of Japan's interwar period and what they can teach us about the possibilities for and pitfalls of socially engaged art in today's postpandemic world.

Subtitle translation: Daisuke Sato
Video Production: Ney-Anton G.K.
TOSHIHARU OMUKA
Toshiharu Omuka is an art historian and Professor Emeritus at the University of Tsukuba. Born in Tokyo in 1951, he obtained his MA from Waseda University in 1978 before working as an assistant curator at the Hokkaido Museum of Modern Art, Sapporo. In 1985 he was appointed Assistant Professor at the University of Tsukuba, where he pursued extensive research on the Japanese and international art of the 1920s and '30s. In 1995 he was awarded the Mainichi Publishing Culture Award for his book Taishoki shinko bijutsu undo no kenkyu (The Japanese modern art movement and the avant-garde, 1920–27). In 2002 he was appointed Professor at the University of Tsukuba and then, in 2009, he was made Provost of the Graduate School of Comprehensive Human Sciences. Upon retiring from the university in 2017, he was named Professor Emeritus. In 2018 he received the Art Encouragement Prize of the Ministry of Education, Culture, Sports, Science and Technology for his book Hijoji no modanizumu: 1930 nendai teikoku Nihon no bijutsu (Modernism in a time of crisis: Art in 1930s imperial Japan). That same year he was appointed fixed-term Executive Director of the Independent Administrative Institution National Art Museum.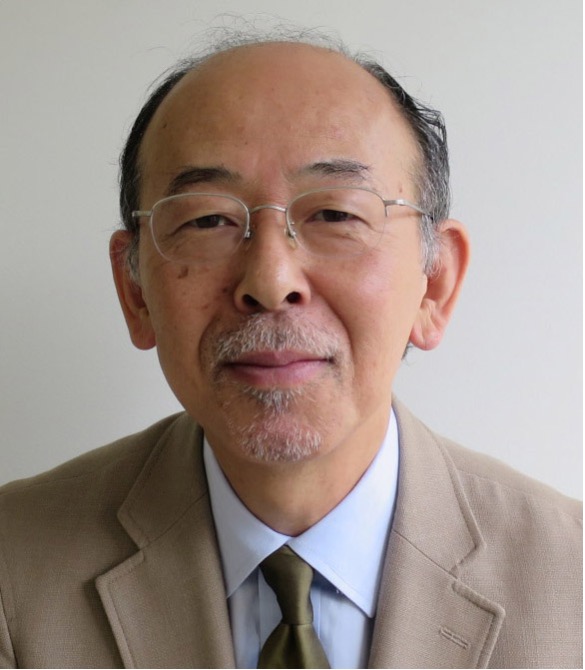 ANDREW MAERKLE
Andrew Maerkle is a writer, editor, and translator based in Tokyo. He is Editorial Director of Art Week Tokyo and, since 2010, Deputy Editor of the bilingual online platform ART iT | International Edition. From 2020 to 2021 he was Editorial Director of the Bunka-cho Art Platform Japan translation project. From 2006 to 2008 he was Deputy Editor of ArtAsiaPacific in New York, and one of the creators of the magazine's annual Almanac edition. His book of translations Kishio Suga: Writings, vol. 1, 1969–1979, was published by Skira in 2021. Maerkle contributes to international publications including Aperture, Art & Australia, Artforum, and frieze. He is also active as an educator. From 2018 to 2023 he taught in the Graduate School of Global Arts at Tokyo University of the Arts, and from 2015 to 2018 he led the seminar and publishing project Discourse Lab for the alternative education program MAD (Making Art Different), run by Arts Initiative Tokyo. Photo by Yukiko Koshima