Kazuko Koike x Atsuki Kikuchi
Make What We Need: The Grass Roots of Contemporary Art and Design since the Late 1970s
Over the course of the 17 year-span from 1983 to 2000, Sagacho Exhibit Space organized numerous exhibitions and events at the renovated third floor of Saga-cho Shokuryo Building (completed in 1927) in the Saga neighborhood of Koto-ku in Tokyo. Directed by Kazuko Koike, the space was known as a pioneering alternative venue for artists who refused to conform to commercial pressures. Tokyo Designers Space, cofounded in 1976 by graphic designers Ikko Tanaka, Katsumi Asaba, Koike, and others, was also born out of an impetus to "create a place for exchange between artists in all fields," and was a rare initiative that appreciated the independent creation of artists. Koike, who has spent her career connecting artists, designers, architects, and other creatives through interdisciplinary projects and supporting their collaborative experimentation, will trace the origins of the spontaneous creative movements she was involved in through the keyword "grassroots." Iin conversation with Art Week Tokyo's art director Atsumi Kikuchi, a designer who has collaborated with Koike on many of her projects.
Kazuko Koike
Kazuko Koike was born in Tokyo in 1936. She is the creative director and founder of Sagacho Archives and an honorary professor of Musashino Art University. Koike contributed to the founding of MUJI in 1980 and has served on its advisory board ever since. In 1983 she founded and presided over the gallery Sagacho Exhibit Space, introducing many artists to Japan and abroad until its closure in 2000. She established her Sagacho Archives in 2011. In 2022, she presented her first solo exhibition, "Alternative! Kazuko Koike Exhibition: Soft-Power Movement of Art & Design," at 3331 Arts Chiyoda. Among her numerous publications, she is the author of Bijutsu/Chūkanshi: Koike Kazuko no genba(Heibonsha, 2020), and translator of Eileen Gray: Architect/Designer (Misuzu Shobō, 2017). In 2020 Koike was awarded the Agency of Cultural Affairs Commissioner's Commendation. She was co–general director of the Tokyo Biennale 2020/2021.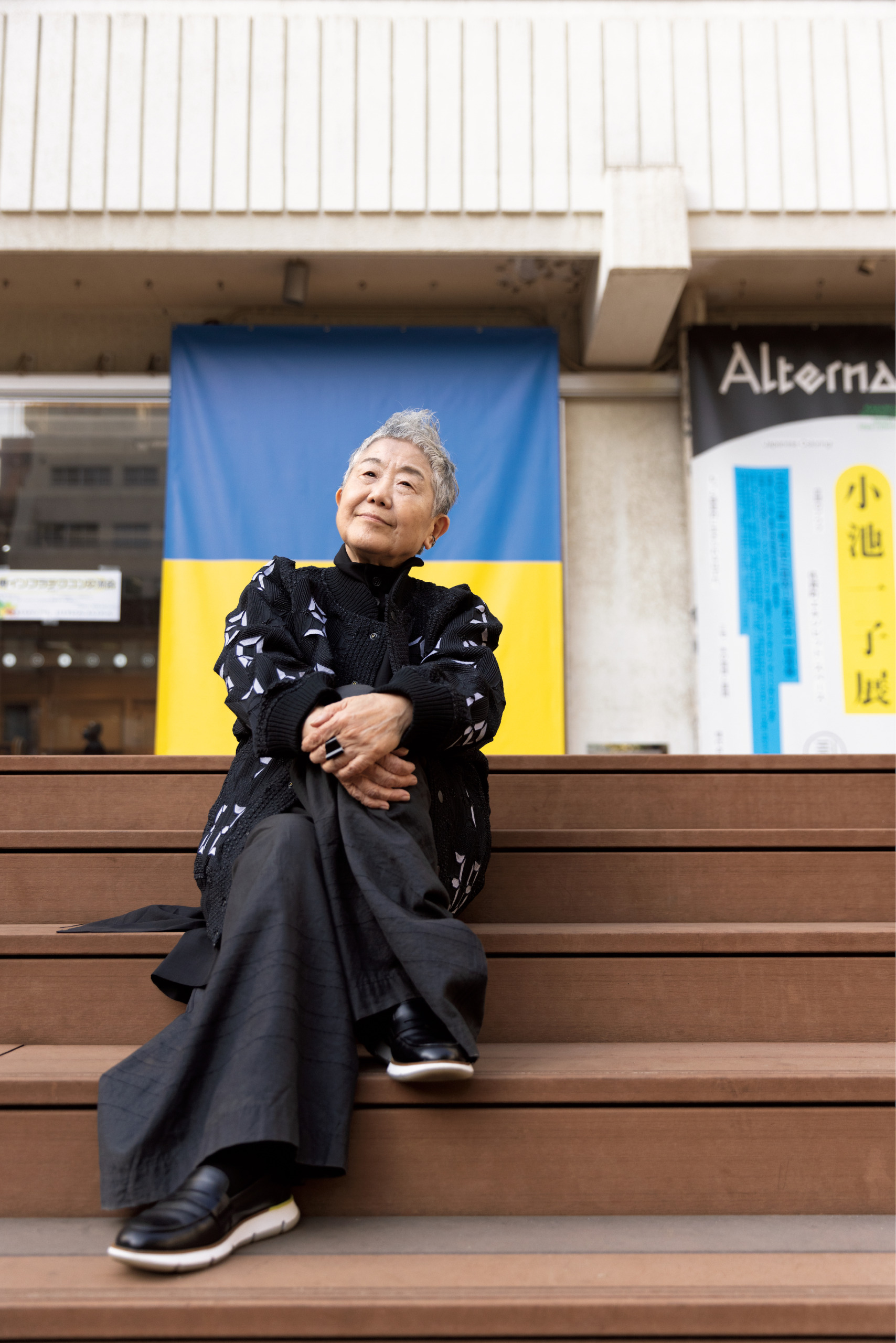 Atsuki Kikuchi
Born in Tokyo in 1974, Atsuki Kikuchi is an Art Week Tokyo's art director and graphic designer. After dropping out of the sculpture department of Musashino Art University, Kikuchi worked as a producer in the shared studio and artist-run space Studio Shokudō from 1997 to 1998. He founded the design office Bluemark in 2000 and founded his independent design office in 2011. His projects range from the visual identity design of the Aomori Museum of Art and Yokohama Triennale 2008 to the art direction of fashion brands Minä Perhonen and Sally Scott and the editorial design of magazines Shun -ga -marugoto and SO-EN, as well as signage design, exhibition production, and the publication of art books. Awards include the Yusaku Kamekura Design Award, Kodansha Book Design Award, Japan Package Design Award, and Hiromu Hara Memorial Award.