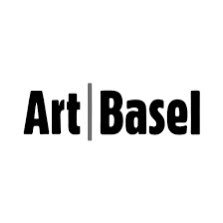 Art Basel
2021年11月1日
A CITY ON THE MOVE: HOW TOKYO'S ART SCENE IS REINVENTING ITSELF
The 2021 edition of Art Week Tokyo will launch on November 4 —Stephanie Bailey
A sense of anticipation abounds in Tokyo, as the city's art scene prepares to stage the inaugural Art Week Tokyo (AWT). Held between 4 – 7 November, fifty venues, including galleries, artist-run spaces, and six modern and contemporary art museums will take part. Described as a soft launch ahead of the 2022 edition (that will hopefully be less restricted by Covid-19 travel limitations), the aim is to bridge Tokyo's artistic communities while opening up the city to the international artworld. As Atsuko Ninagawa, director of Take Ninagawa and the founding director of AWT points out: 'Tokyo has a very high potential to become one of the world's most exciting locations for contemporary art.'
A spirit of collaboration infuses the event, which is organized by Japan Contemporary Art Platform with support from Japan's Agency for Cultural Affairs and Art Basel, in cooperation with the Contemporary Art Dealers Association Nippon (CADAN), a non-profit organization established in 2015, consisting of 50 contemporary art galleries in Japan. CADAN is hosting an exhibition organized by the Gunma-based rin art association, which was founded in 2010 by collector Takahito Harada. Titled 'Combine!', it looks at how artists Kengo Kito, Takehito Koganezawa, Nanae Mitobe, and yang02 incorporate collage into their work, taking the legacy of post-war materialist experimentation across East and West as a point of departure.
Historically gallery programs across Tokyo have been driven to connect Japan with the rest of the world. Tokyo Gallery + BTAP brought Lucio Fontana, Yves Klein, and Jackson Pollock to the country for the first time after becoming the first contemporary gallery to open in the centrally located district of Ginza in 1950. For AWT they are showing Korean artist Lee Jin Woo, whose ash monochromes – created by beating hanji paper atop layers of charcoal with an iron brush – reflect a meditative form of action painting that aligns with the minimalist, gestural planes of Dansaekhwa.
Traditionally a commercial and cultural hub, Ginza is known for its abundance of galleries, many of them leaning towards traditional fine arts, making this the perfect context for an anti-establishment avant-garde to confront the status quo in the 1960s. In 1964, Hi-Red Center (the collective formed by Genpei Akasegawa, Natsuyuki Nakanishi, and Jiro Takamatsu) cleaned Ginza's pavements with ineffective tools to satirize efforts to prepare – or as Hi-Red saw it, sanitize – Tokyo for the Olympic Games. That same year, the group invited the likes of Nam June Paik to a suite at the Frank Lloyd Wright-designed Imperial Hotel, so they could be measured for custom-made nuclear shelters amid rising Cold War tensions.
While short-lived, Hi-Red Center was a sign of the times, and Ginza was historically the main stage. As movements like Gutai challenged institutional frames in the years after the war, Tokyo became an epicenter for 'anti-art' groups like the Neo-Dada Organizers, with scholar Midori Yoshimoto describing the 1964 group show 'Off Museum' – held at Tsubaki Kindai Gallery in the basement of a Ginza office building – as 'a benchmark in this aesthetic turning point.' Participants included Yoko Ono and the Zero Jigen collective, whose members crawled along Ginza's streets for the show's outdoor performance program.
Ginza is also home to galerie nichido, which became the first gallery to specialize in Western-style oil painting in Japan after its establishment in 1928. The gallery's contemporary branch nca – nichido contemporary art, founded in 2001, will be among the district's spaces participating in AWT, with an exhibition of sweeping landscapes by Taiwanese artist Pin-Ling Huang. Another Ginza protagonist is Gallery Koyanagi, founded in 1995 and housed in a space renovated in 2016 according to a design by legendary architect and photographer Hiroshi Sugimoto. Their current show by Akiko Hashimoto includes a transparent curtain first shown in Hashimoto's 2020 exhibition with Shiseido Gallery, another Ginza institution, in operation since 1919 and said to be Japan's longest running gallery.
Gallery Koyanagi and nca are part of a cohort of spaces that opened in the 1990s and early 2000s; others include Ota Fine Arts, Mizuma Art Gallery, and SCAI The Bathhouse, named after the 200-year-old bathhouse it calls home. Against a backdrop of boom and bust, contemporary art in Japan exploded at home and internationally. This was encapsulated by the runaway global success of Takashi Murakami, who became the face of a new wave in Japanese art defined by the 'Superflat' exhibition he curated in 2001. In 2008, Murakami launched Kaikai Kiki Gallery in Tokyo, whose current show of sculptures depicting astronauts and sea creatures by Jean-Marie Appriou marks the artist's first solo exhibition in Japan.
Beyond Ginza, a number of contemporary art galleries – among them Taro Nasu, Taka Ishii Gallery, and Nukaga Gallery – form a constellation around the Mori Art Museum in Roppongi. Located on the 53rd floor of Roppongi Hills Mori Tower, the museum was founded in 2003 by urban developer Minoru Mori, the man behind Laforet Harajuku, a boutique shopping complex around which Harajuku's famed street style – as documented by photographer Shoichi Aoki – revolved, with a sixth-floor museum that once hosted a show by David Lynch.
Nanzuka calls Harajuku home, with a fitting roster that includes pioneering fashion illustrator Harumi Yamaguchi, known for eye-catching, airbrushed illustrations of liberated women created in the 1970s for Parco department store. Blum & Poe, the first of the major Western galleries to arrive in Tokyo in 2014, is also based in Harajuku, while Perrotin opened in 2017 in Roppongi, and Fergus McCaffrey in 2018 in Kita-Aoyama. McCaffrey, who studied in Kyoto in the 1990s, describes a line of retail spaces around the gallery designed by Herzog & de Meuron, Kengo Kuma, SANAA, Tadao Ando, and Sou Fujimoto as 'a museum of architecture.'
Among AWT's participating institutions is the Watari Museum of Contemporary Art, where Yoichi Umetsu has curated his own solo show including ceramics fired in one of Japan's designated 'Six Ancient Kilns.' According to Watari-Um CEO Koichi Watari: 'There are many talented Japanese artists who still have not been introduced to overseas art scenes and markets.' In 2004 the Mori Art Museum launched the triennial exhibition 'Roppongi Crossing' to provide a platform for Japanese artists within their dynamic program of blockbuster international shows. Their current presentation, 'Another Energy', brings together over 130 works by 16 female artists whose careers span over 50 years, including Etel Adnan, Miriam Cahn, Beatriz González, Senga Nengudi, and Arpita Singh.
Providing an historical anchor to AWT is the National Museum of Modern Art Tokyo. Established in 1952, the collection of Japan's first national museum covers over 100 years, starting with works from the Meiji period including the realist oil painting, Kannon Bodhisattva Riding the Dragon (1890) by Harada Naojiro – a state-designated Important Cultural Property that sparked fierce debates around Western influences on Japanese painting when it was first shown. Curator Shogo Otani sees a direct line between past and present in the museum's collection. Works by artists like Georges Braque and Hans Richter are shown alongside Nihonga paintings and pieces by Gutai master Kazuo Shiraga, Mono-ha and Dansaekhwa pioneer Lee Ufan, conceptual artist On Kawara, and Yayoi Kusama, whose museum in Shinjuku opened in 2017, as well as younger figures like Neo-pop painter Yoshitomo Nara and irreverent conceptualist Koki Tanaka.
AWT also includes the city's project spaces, many of which opened in the late 2000s and 2010s to support younger and more experimental practices, including the artist-run gallery XYZ collective/The Steak House Doskoi, which was founded in 2011 and is directed by video and installation artist COBRA. According to Tomoko Ashikawa, who founded the gallery Waitingroom in 2010, 'The presence of these experimental spaces not beholden to pre-existing gallery systems is invigorating the entire art scene.' Their current project, 'Connect the Random Dots', is a book by Internet art collective exonemo, whose pages of dot configurations are for sale as NFTs – a fitting inclusion to an event creating networks to illuminate Tokyo's rich and historic art scene.
Connecting it all is Art Mobile, a bus service operating four routes linking participating venues across the city that will also function as the platform for 'Moving Voices'. Organized by Yung Ma, artistic director of this year's Seoul Mediacity Biennale, each bus route will host interventions by theater director Akira Takayama, whose 'McDonald's Radio University' turned a fast-food franchise into a site for decentered learning, the Fluxus-associated music collective Group Ongaku, and group member Mieko Shiomi, who participated in the 1966 'Happening for Sightseeing Bus Trip in Tokyo.' For Bus Route B, Yuko Mohri has created a radio-based tour looking at social issues referenced in Japanese pop music. 'Through these songs, whether major or from the underground, I will conjure the spirits inhabiting Tokyo,' Mohri says. The idea of conjuring Tokyo's spirits is an apt way to characterize Art Week Tokyo, as it opens the Japanese capital up to discovery and reinvention.