Tokyo Metropolitan Teien Art Museum
5-21-9 Shirokanedai, Minato-ku, Tokyo
Tel. 050-5541-8600 (Hello Dial, within Japan)
The Tokyo Metropolitan Teien Art Museum's building, a spectacular feat of Art Deco design, was completed in 1933 as the residence of Prince Asaka. In 1983, the building—already something of a work of art in itself—opened its doors as a one-of-a-kind art museum, its ornate rooms housing exhibitions set in the peaceful confines of the grounds' lush gardens. The museum's annex was then completed in 2014, its galleries, with their modern white-cube style, complementing and contrasting the historically rich spaces of the main building.

Of all the residences realized by the Works Bureau of the Imperial Household Ministry, the museum's main building, with its principal rooms designed by key Art Deco figures such as Henri Rapin and René Lalique, is certainly the most distinctive. In recognition of this, the building was officially designated an Important Cultural Property by the Japanese government in 2015.

The gardens (or teien, which give the museum its name) remain virtually unchanged from the time when the grounds served as an imperial residence. The open expanses of grass and the Japanese garden, with its pond and miniature hills, provide the ideal spot to savor the delights of the changing seasons, including the spring cherry blossoms and autumn leaves. The museum aims to continue offering visitors the opportunity to enjoy works of art in such surroundings by both preserving precious cultural heritage and striving toward the creation of new experiences and values.
---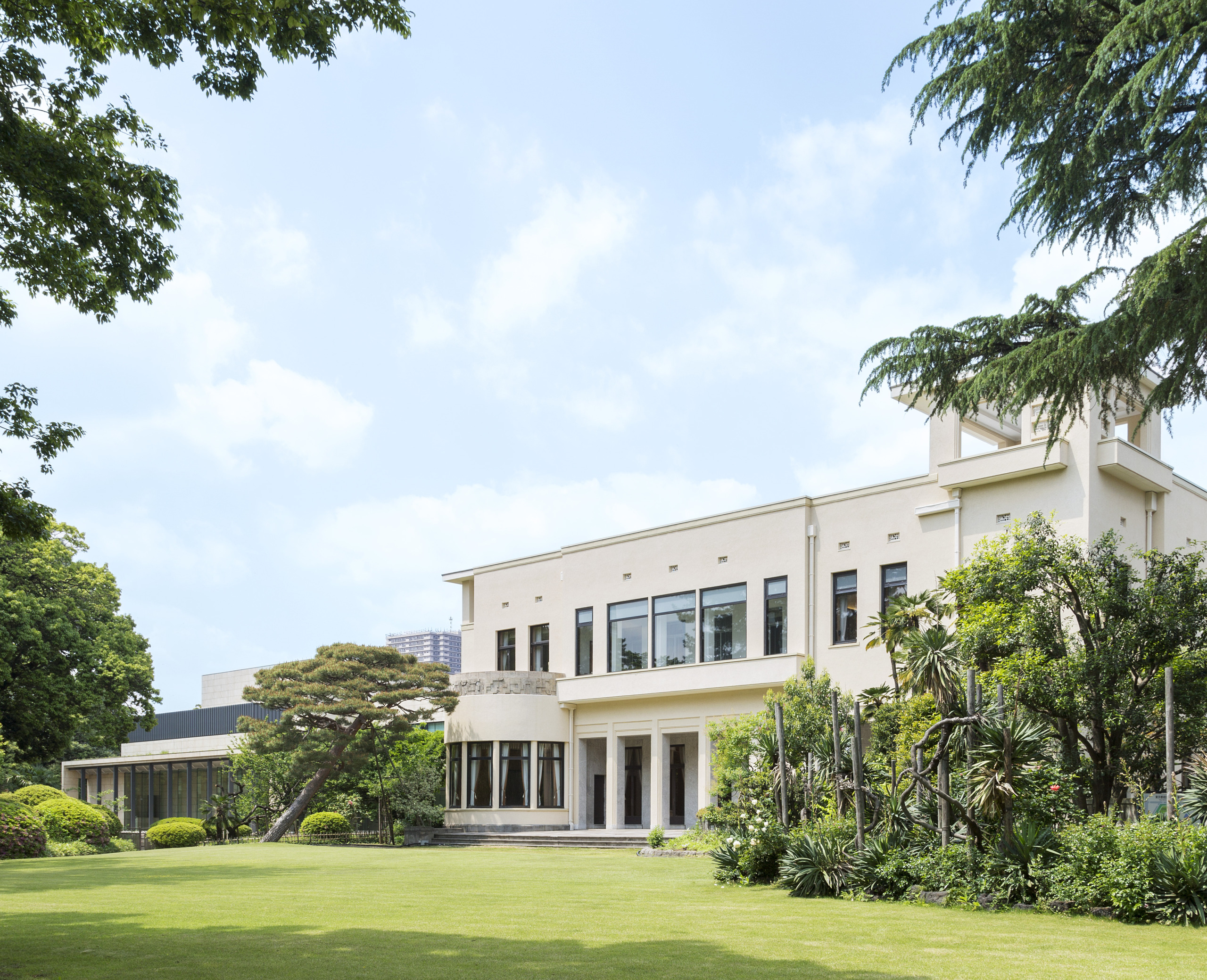 Exhibition Information
Journey and Imagination Connecting to the Stories of Others
September 23–November 27
The global Covid-19 pandemic robbed people around the world of their freedom of movement. Embarking on a journey became far from easy. This exhibition is an attempt to rethink the desire to go somewhere far away that many people experienced during the period spent at home over the past few years. The inspiration for this exploration is a trip to Paris that Prince and Princess Asaka took in the 1920s—a journey that was the starting point for the construction of the museum's main building. Through travel posters from that period (which were then an influential medium) and the approaches of contemporary artists, this exhibition explores the meaning of the experience called "travel."