SNOW Contemporary
404 Hayano Bldg., 2-13-12 Nishi-Azabu, Minato-ku, Tokyo
Tel. 81-(0)3-6427-2511
SNOW Contemporary was founded in 2010 as an artist management office in Tokyo and Singapore. In 2016, it moved to the Nishi-Azabu neighborhood of Tokyo, where the gallery has since held many creative and cutting-edge exhibitions by Japanese and international artists. Through the management of artists, SNOW Contemporary aims to introduce artistic expressions in various places and contribute to the culture of the current era.
---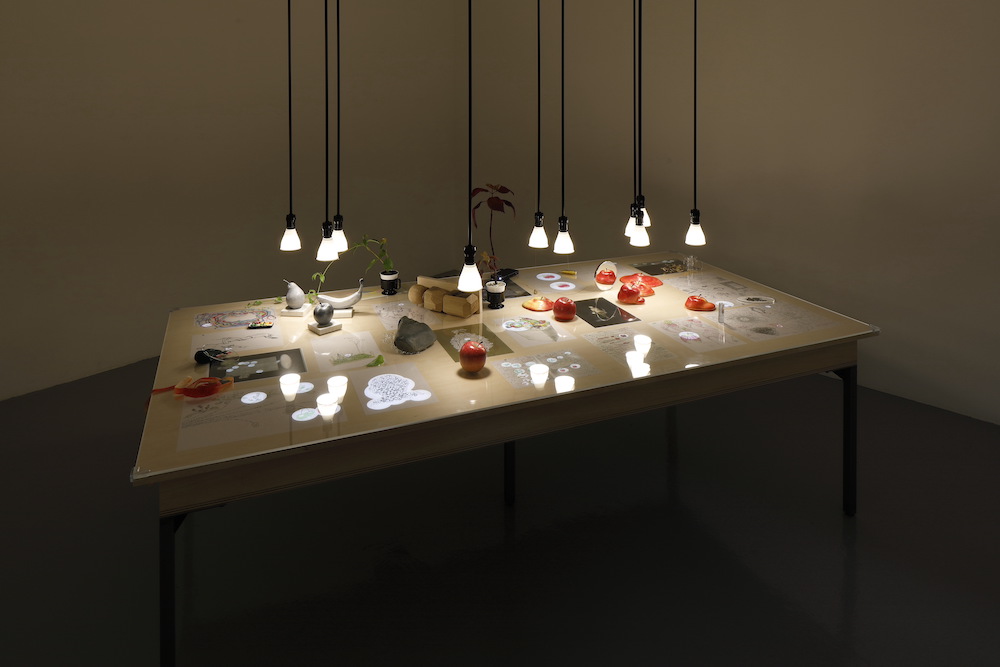 Exhibition Information
Yosuke Amemiya: Certainly Chawan (a bowl) and Wanchan (doggy) are completely different things, but somedays not so much.
October 8–November 19
SNOW Contemporary is pleased to present a selection of approximately 30 manuscripts created by Yoskue Amemiya based on his virtual reality installation Ishinomaki Thirteen Minutes alongside another virtual reality work.

Ishinomaki Thirteen Minutes was initially presented in 2021, when the artist was living in Berlin, in the "First Term" of the Reborn-Art Festival 2021–22 (Ishinomaki, Japan). This work, which connoted theatrical elements, was created in the former Restaurant Kashima in Hiyoriyama Park and mediates on the artist's thoughts surrounding the disasters of the 2011 Tōhoku earthquake and tsunami and the Covid-19 pandemic. While the highly site-specific nature of its presentation is considered impossible to recreate, Amemiya realized that the essential elements of the work were manifested in its "manuscripts" a year after its premiere and had the idea to present them as an exhibition. With this show, SNOW Contemporary welcomes visitors to see how the site-specific Ishinomaki Thirteen Minutes will be displayed in Tokyo, far away from its initial presentation in Ishinomaki.

Please note the duration of the VR work on view is approximately 15 minutes. Visitors may need to wait due to limited number of VR headsets. Thank you for your understanding.