SCAI THE BATHHOUSE
6-1-23 Yanaka, Taito-ku, Tokyo
Tel. 81-(0)3-3821-1144
SCAI The Bathhouse is a contemporary art gallery located in Yanaka, which has a town-like ambience reminiscent of Old Tokyo. In walking proximity to Ueno, an area dense with museums and art colleges, the gallery is housed in a venerable public bath imbued with a 200-year history. Take one step inside and you find a white cube and mortar floor with soft natural light descending from the high ceiling. Treasuring the past while updating the space for the future, SCAI The Bathhouse has become known by both local and international visitors as a center for the latest contemporary art.

SCAI The Bathhouse seeks to function as a meeting place for various currents of contemporary art, both in Japan and abroad, and to play a leading and responsible role in the art scene. Following this ethos, the gallery continues to realize visionary initiatives and recently opened "Komagome Soko," an experimental project space for emerging talents, as well as "SCAI PARK," where part of a storage facility has been transformed into an exhibition site.
---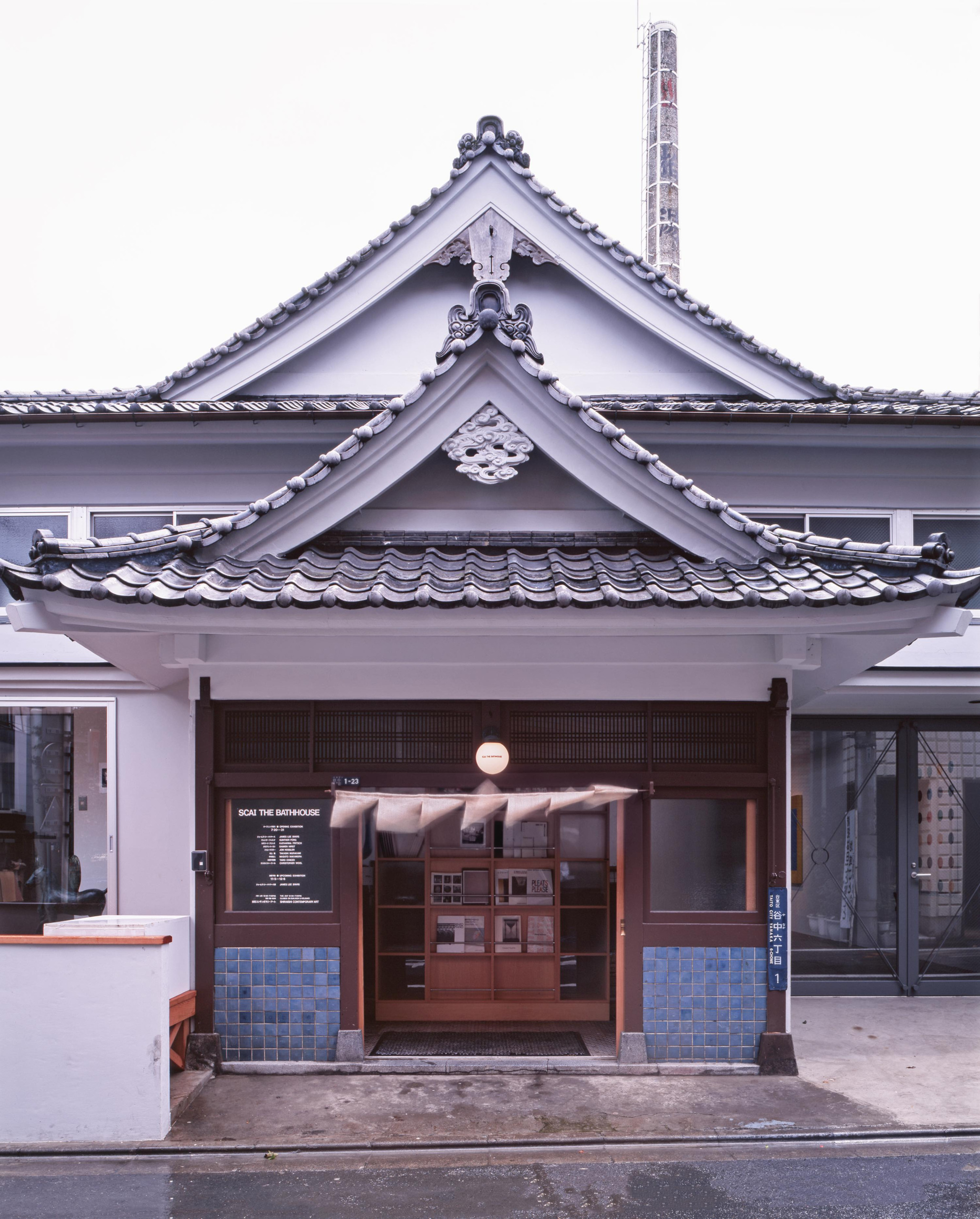 Exhibition Information
Mitsuko Miwa: Full House
November 1–December 2
Based in Aichi Prefecture, Mitsuko Miwa has, since her early years, developed her own painterly practice through diverse stylistic transitions. The diverse motifs seen in her works range from figures to furniture to landscapes, suggesting that the artist's interest is not in the painted objects themselves but in a painting as its own device. Her works have been included in various international exhibitions, such as "Vanishing Point – Contemporary Art from Japan," which toured New Delhi and Mumbai in 2007, and the Aichi Triennale 2022.

This exhibition, entitled "Full House," is Miwa's first solo exhibition at SCAI THE BATHHOUSE, and it was derived from an encounter between her long-held images of a dream house and the features of the gallery. Taking the entire space as a stage, the constellation of new and old works by the painter constitutes a pictorial world peculiar to her.