Ota Fine Arts
Piramide Bldg. 3F, 6-6-9 Roppongi, Minato-ku, Tokyo
Tel. 81-(0)3-6447-1123
Ota Fine Arts was established in 1994 in Ebisu, Tokyo. Since then, the gallery has promoted various Japanese artists, including internationally acclaimed Yayoi Kusama, and has grown to include a variety of talented and unique artists working with different mediums, ranging from painting to video art, installation, and crafts. While Ota Fine Arts continues to support its represented artists, it also strives to provide opportunities for up-and-coming talents.

Ota Fine Arts opened a new space in Singapore in 2012 and an additional location in Shanghai in 2017. To incorporate more regional character, originality, and commonality of the Asian cultural belt into the programs, the gallery has had exhibitions with artists from various Asian countries including Singapore, China, Indonesia, and the Philippines. Ota Fine Arts strongly hopes these programs will convey a new aspect of contemporary art today.
---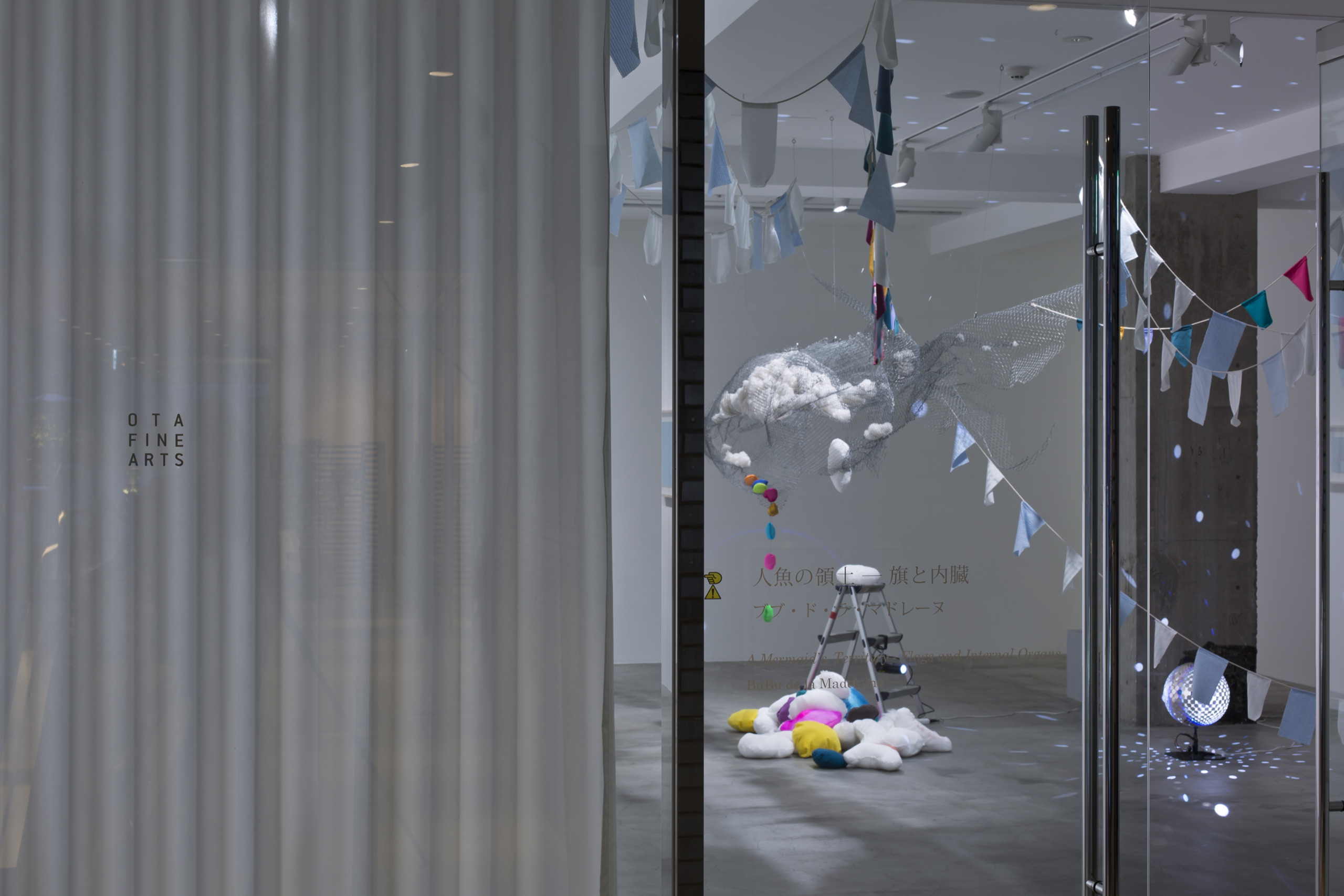 Exhibition Information
Masayasu Mitsuke
October 22–December 3
Ota Fine Arts is delighted to announce Masayasu Mitsuke's first solo exhibition with the gallery in six years. Mitsuke has learned the traditional delicate red enamel overglaze painting technique of Kutani-yaki and continues to develop his skills to a masterful level. His lines and dots are drawn so precisely that it is hard to believe they are hand-painted, and he uses them create traditional motifs such as weaves and hemp leaves. Patterns like these rhythmically develop exquisite and bold geometries.

In this exhibition, Mitsuke presents large platters and prismatic objects that he created with the idea of "architecture" in mind. The three-dimensional works have square-shaped and triangular surfaces—a completely different approach in comparison to his previous circular works, which have a clear central point around which the Kutani-yaki patterns are drawn. This new approach heavily influenced Mitsuke's design of the large platters throughout the exhibition. With this show, Ota Fine Arts invites everyone to experience the artist's world, which is rooted in tradition but continues to take on new challenges.