KOSAKU KANECHIKA
TERRADA ART COMPLEX Ⅰ 5F, 1-33-10 Higashi-Shinagawa, Shinagawa-ku, Tokyo
Tel. 81-(0)3-6712-3346
KOSAKU KANECHIKA is a contemporary art gallery in Tokyo that was founded in March 2017 by Kosaku Kanechika, who remains the gallery's director. With novel artistic expressions transcending both medium and genre, the gallery showcases work by Japanese artists who are renowned both nationally and internationally. With many of the gallery's artists holding shows overseas, KOSAKU KANECHIKA will also begin featuring the works of international artists in the near future.

The gallery represents Yutaka Aoki, Junko Oki, Takuro Kuwata, Ataru Sato, Chikashi Suzuki, Noritaka Tatehana, and fumiko imano.
---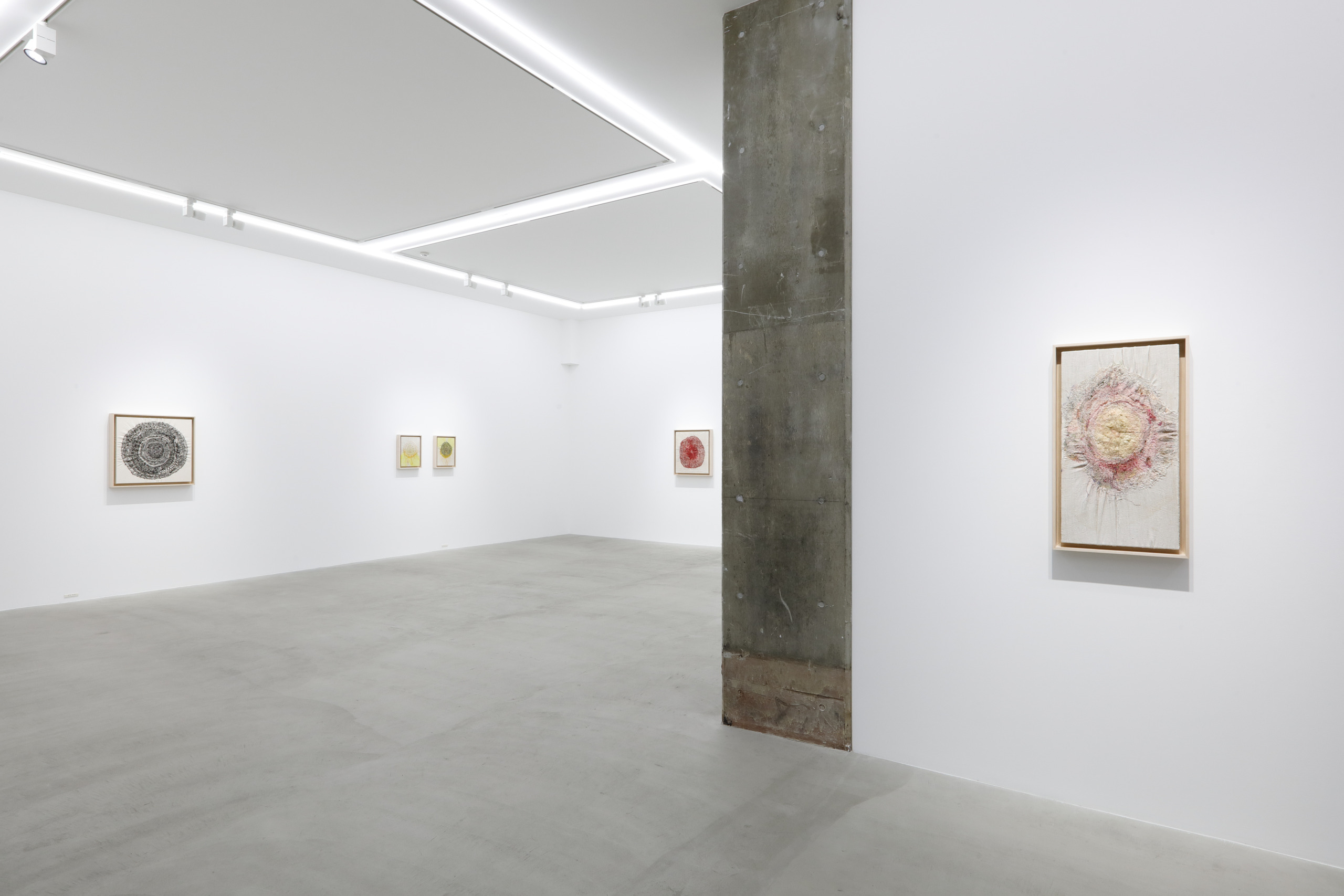 Exhibition Information
Junko Oki: yoretsuremotsure
October 15–November 19
KOSAKU KANECHIKA is pleased to present "yoretsuremotsure," a solo exhibition by Junko Oki, from October 15 to November 19, 2022.

Through unique embroidery and careful attention, Junko Oki inserts new life into aged textiles and instruments. These objects, with years' worth of stories already attached to them, are revived by Oki's hand through a series of attentive stitches. In the artist's 2020–21 solo exhibition "Anthology," held in the Hagi Uragami Museum's tearoom, she presented an installation featuring 7,000 spools of thread gathered from various places throughout Japan. For her subsequent solo exhibition "Yobitsugi" at KOSAKU KANECHIKA in 2021, she reworked and revitalized exhibits from "Anthology."

In these exhibitions, Oki addressed the intertwining of new and old times. The works on view alluded to everything that came into being, and times that once existed but are now gone. The core of Oki's creative process involves discovering new horizons through layered impressions of time.