KANA KAWANISHI GALLERY
4-7-6 Shirakawa, Koto-ku, Tokyo
Tel. 81-(0)3-5843-9128
KANA KAWANISHI GALLERY is a contemporary art gallery with two spaces in Tokyo, and its program features Japanese and international artists who interpret society through photography and other visual media. The gallery actively participates in international art fairs, including Unseen Amsterdam, photo basel, and Photo London, among others.

KANA KAWANISHI GALLERY is located in Kiyosumi-Shirakawa, five minutes from the Museum of Contemporary Art Tokyo. KANA KAWANISHI PHOTOGRAPHY, the gallery's satellite space dedicated to photography, is in Nishi Azabu, nine minutes from Mori Art Museum. Museums that have made acquisitions through the gallery include the British Museum, Tokyo Photographic Art Museum, and the 21st Century Museum of Contemporary Art, Kanazawa.

Publications that have featured the gallery include The Guardian, Forbes, Libération, Monocle, Bijutsu Techo, and Asahi Shimbun, to name a few. Kana Kawanishi was named as one of "Tokyo's Top Five New Galleries" (Blouin Artinfo) and a gallery that has "An Eye on Emerging Art" (Monocle).
---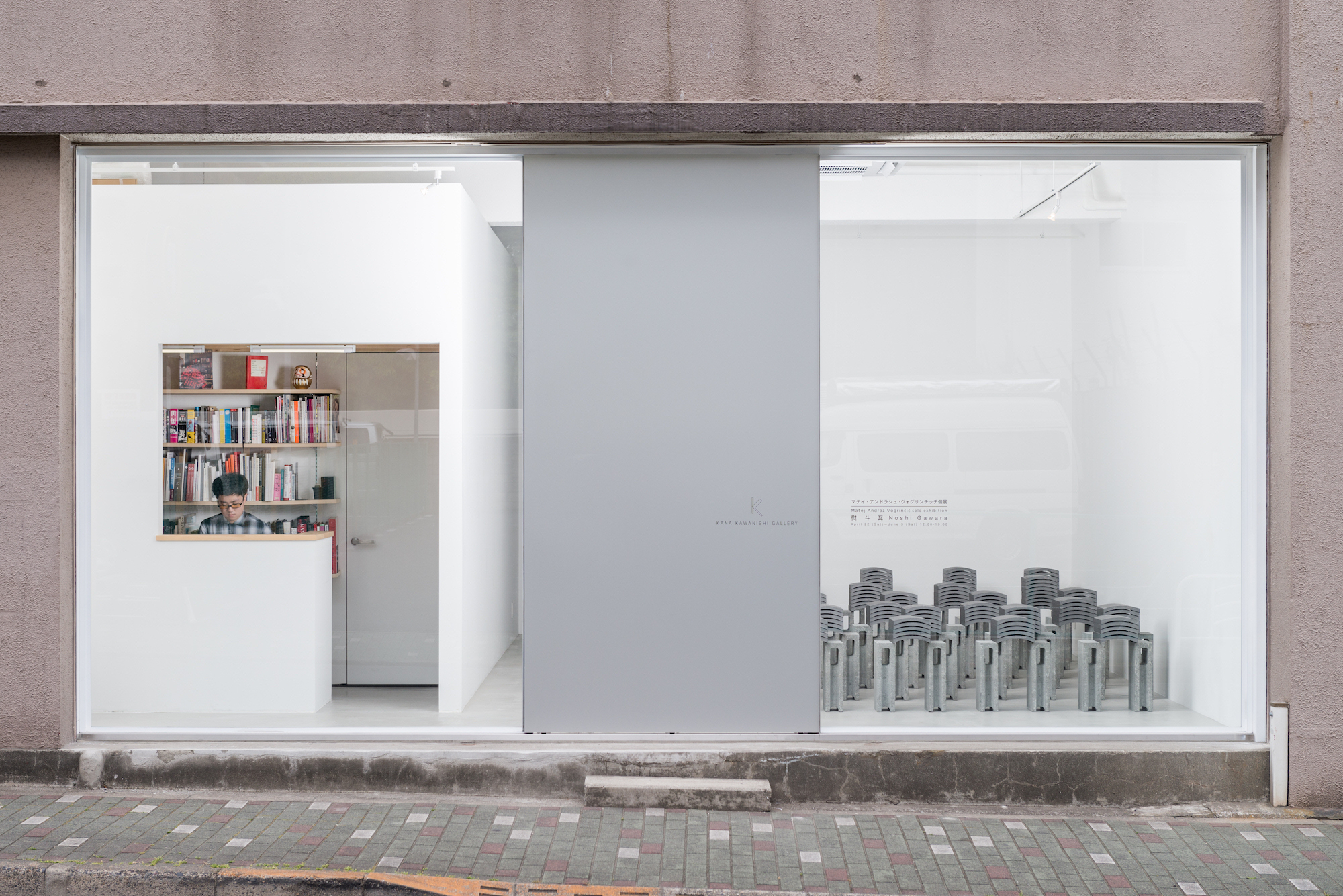 Exhibition Information
Hideo Anze: Photogenic Drawing
November 3–December 3
Hideo Anze is an artist known for his conceptual works using photography. With five works from his series "Stripe (50Hz)" in the British Museum's permanent collection (UK), his reputation is steadily growing both abroad and in Japan. This exhibition will focus on new works from Anze's "RGB" series, which exemplifies his unique interpretation of contemporary photography.

For "RGB," the artist was inspired by the fact that William Henry Fox Talbot, the inventor of calotype photography, called his technique "photogenic drawing" (meaning "a picture drawn with light") rather than photography. Accordingly, Anze sources images of so-called masterpiece paintings from the internet and then paints the histograms of the downloaded images on canvases the same dimensions as the "masterpieces."

This exhibition will feature works based on 16 self-portraits by Vincent van Gogh. Anze has painted the histograms of the self-portraits on canvases the exact same size as the "original" paintings, images of which he downloaded from Wikipedia. Through this process, he asks: What is contemporary photography? In addition to "RGB," which encompasses such fundamental questions, the exhibition will also feature new works from the "Stripe (50Hz)" series.