Ginza Maison Hermès Le Forum
5-4-1 Ginza, Chuo-ku, Tokyo
Tel. 81-(0)3-3569-3300
Ginza Maison Hermès is a building that houses the flagship store and corporate headquarters of Hermès Japon Co., Ltd., and is located in Ginza, Tokyo. It was designed by the architect Renzo Piano and completed in 2001. Its eighth and ninth floors are dedicated to Le Forum, a gallery space that has welcomed artists from all over the world and inspired them to create site-specific installations and exhibitions. Le Forum is one of the many initiatives organized by the Fondation d'entreprise Hermès. Founded in Paris in 2008, the Fondation is a non-profit organization that supports projects related to art, the transmission of traditional artisanal techniques, environmental issues, and education.
---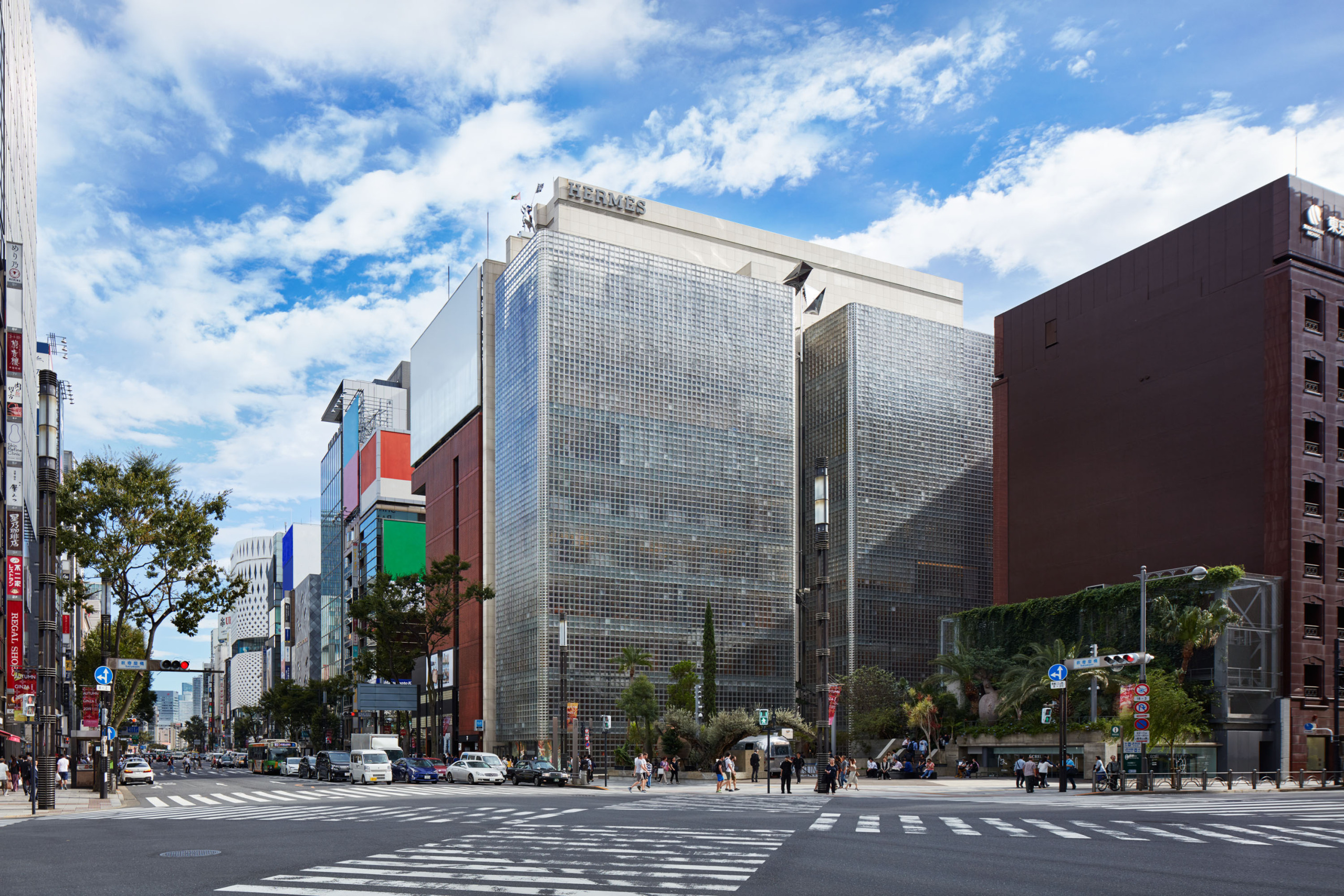 Exhibition Information
Visitors by Christian Hidaka & Takeshi Murata
October 21, 2022–January 31, 2023
The Fondation d'entreprise Hermès presents "Visitors," a two-person exhibition by Christian Hidaka (b. 1977 in Noda; lives and works in London) and Takeshi Murata (b. 1974 in Chicago; lives and works in LA). Hidaka develops what he calls an "Eurasian" mode of crafting images: a hybrid spatial structure combining the chiaroscuro technique of Western tradition with the oblique perspective of Asian art. Hidaka has explored parallels between painting and theater, depicting a bizarre cosmos in which various elements old and new, Eastern and Western, coexist within a nested trompe l'oeil structure. Meanwhile, Murata has been pursuing his own unique mode of realism using various digital mediums and techniques, from animation to NFT. For Murata reality is fluid, akin to the "dissolves" that produce effects of decay, dissolution, annihilation, and superimposition in CGI. The two artists beckon us into different dimensions of reality, deploying their unique brands of wizardry to deliver both the real and the fictional that we seek in art.