GALLERY SIDE 2
1-8-12 Nishi-Azabu, Minato-ku, Tokyo
Tel. 81-(0)3-6447-1422
GALLERY SIDE 2 opened in 1997 with the aim of introducing the ideas and works of young contemporary artists who had never shown in Tokyo to the Japanese art scene. With the help of Udomsak Krisanamis and Rirkrit Tiravanija, who have been with the gallery for over 20 years, it has been able to present new ideas that push the existing boundaries of what art can be.

For the past 10 years, the gallery has been working with artists based in Japan and it currently represents seven Japanese artists: Jun Fujita, Takeo Hanazawa, Takahiro Inamori, Yuko Murata, Shizuka Mitsui, Masaru Tatsuki, and Fumito Urabe. These emerging artists have started participating in regional and international group museum exhibitions.

The gallery has also introduced international perspectives to the Japanese scene, including Korean artist Joe Yong Rhee and Italian painter Santi Alleruzzoin. GALLERY SIDE 2 also recently presented Peter McDonald's first solo exhibition in 10 years. To this day, the gallery continues to work with local and international contemporary artists.
---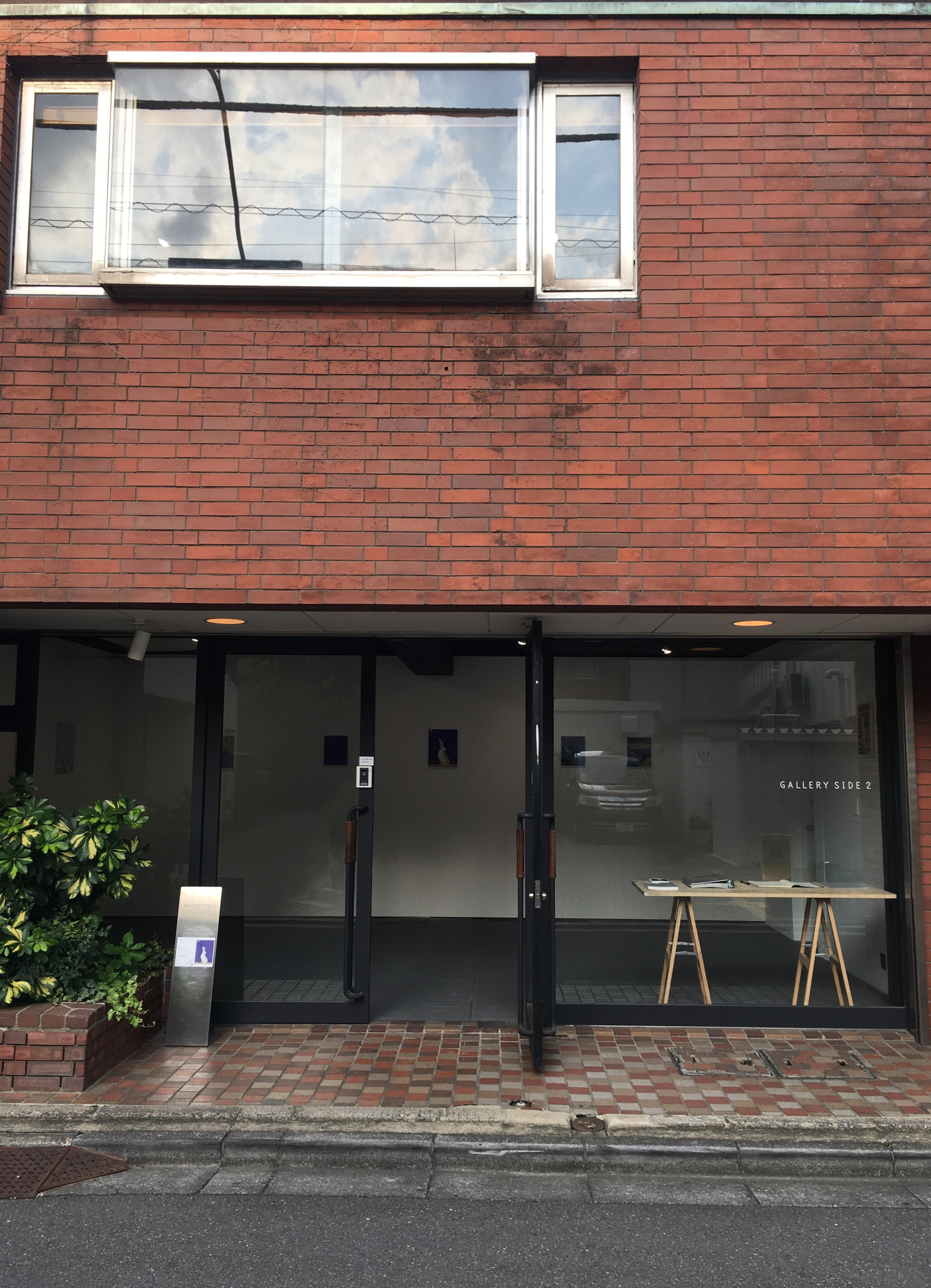 Exhibition Information
Santi Alleruzzo
November 1–December 2
Throughout his life, Santi Alleruzzo repeatedly painted scenes from his private sphere—views from his walks, from his windows. Alleruzzo was born in 1929 in Messina, a southern part of Italy, and in 1958 he moved to Villa San Giovanni, a city across the Strait of Messina from his hometown. The horizontal compositions he experimented with reflect the light from the strait, as if connecting his past and present. This exhibition consists of 11 landscapes created from the late 1970s up until his death in 2005. As time goes by, his abstracted forms and compositions become concrete. Deep blue and purple from the straight, peach and cream in the sky, greens in the trees and bushes—colors are the joy of Alleruzzo's work, which is always imbued with the light and breeze of the Mediterranean soil.

Following his move to Villa San Giovanni, Alleruzzo exhibited in various Italian cities, including Catania, Bologna, and Rome. Although he remains relatively unknown outside of Italy, his tranquil paintings are now starting to receive attention more than 10 years after his death.