WATARI-UM, THE WATARI MUSEUM OF CONTEMPORARY ART
EXHIBITION
TORAJIRO YAMADA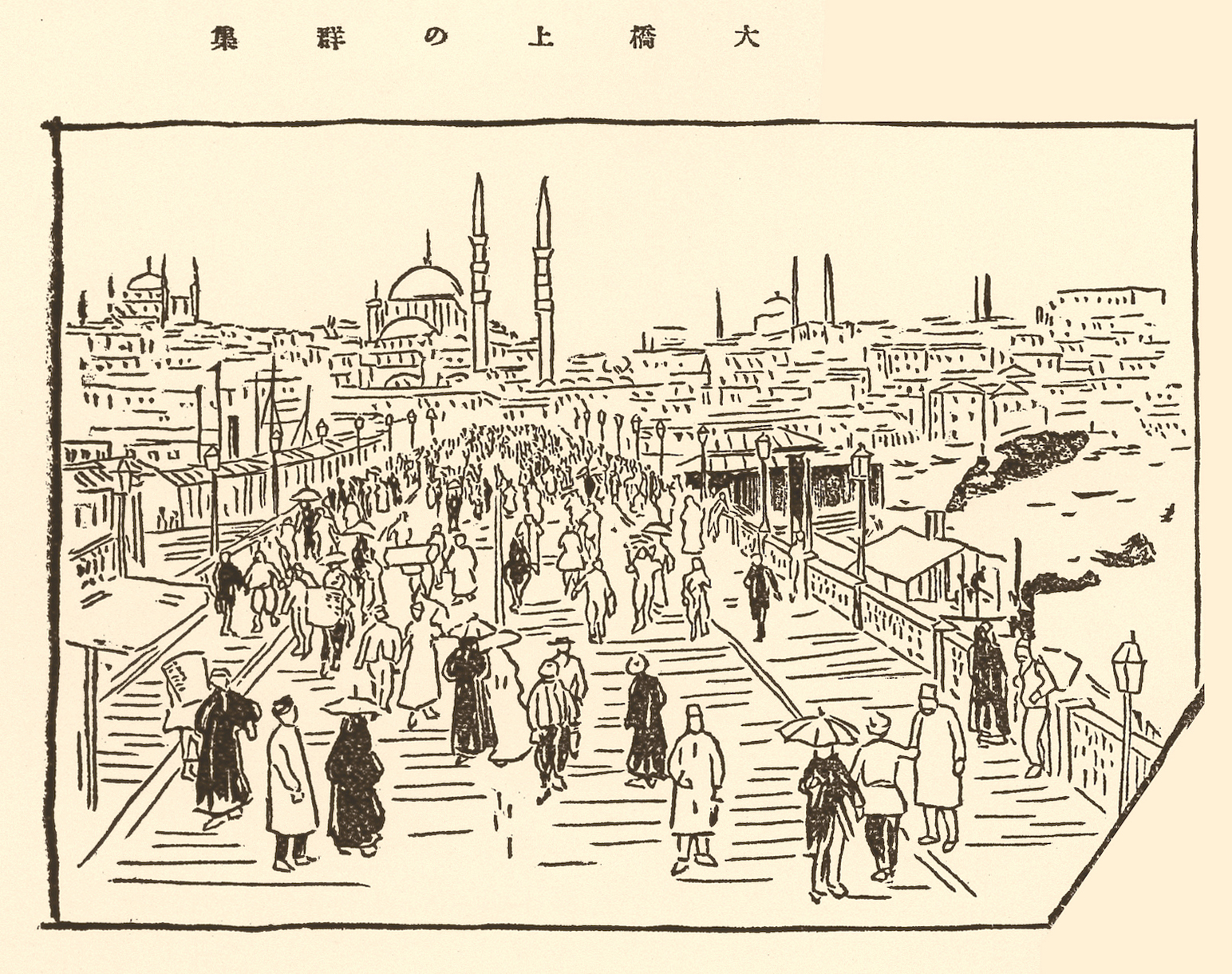 In 1890, a typhoon struck the Ottoman frigate Ertuğrul as it returned from Japan, claiming the lives of most of its crew. A young man named Torajiro Yamada, who was deeply affected by this incident, collected donations and brought them to Constantinople (present-day Istanbul) in 1892. At just 24 years of age, he witnessed the majesty of Ottoman culture and the warmth of its people. Commemorating the centennial of the Republic of Turkey, this exhibition tells the story of cultural exchange between Japan and Turkey through the life of this pioneering figure.
VENUE
WATARI-UM, THE WATARI MUSEUM OF CONTEMPORARY ART
3-7-6 Jingumae, Shibuya-ku
Tel. 81-(3)-3402-3001
Watari-um, the Watari Museum of Contemporary Art, opened in 1990 as a private museum. The museum collection is based on works acquired by the founding director Shizuko Watari, a champion of postwar Western art in Japan. Watari-um holds three-to-four exhibitions per year that cover a broad range of topics, from contemporary art and Japanese culture to architecture. Guest curators have included such legendary figures as Jan Hoet, Jean-Hubert Martin, and Harald Szeemann. Accompanying lectures, workshops, and other events help visitors gain a deeper understanding of the exhibitions and their significance to contemporary society. The museum also organizes off-site exhibitions and events.

Swiss architect Mario Botta spent five years designing Watari-um's building, which was his first museum project and is now known as one of his masterpieces. The striped granite and concrete façade, resembling a bird in flight over the city, has become a landmark of the Tokyo art scene.

Dining options on-site.