SHISEIDO GALLERY
EXHIBITION
TSUBAKI-KAI 8: THIS NEW WORLD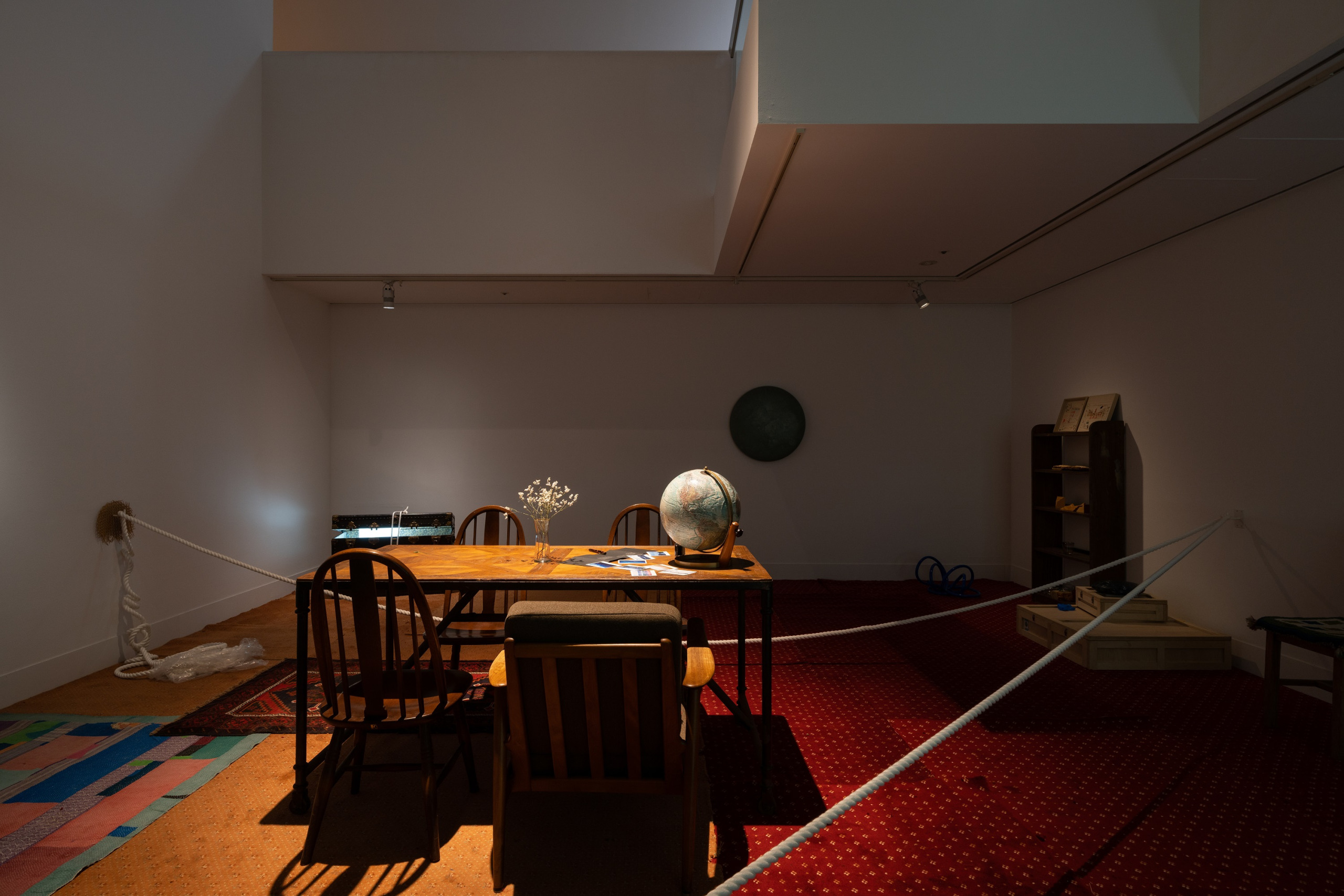 Tsubaki-kai is a recurring, multiyear collaborative exhibition series that launched in 1947 with the reopening of Shiseido Gallery following the wartime suspension of its activities. For the eighth iteration of Tsubaki-kai, artists [mé], Futoshi Miyagi, Aiko Miyanaga, Ryuji Nakamura, Nerhol, and Hiroshi Sugito have spent the past three years exploring the "new world" after Covid-19.

For their initial exhibition in 2021, "Impetus," the artists selected works by previous Tsubaki-kai participants in the Shiseido collection that they felt sparked ideas for subsequent elaboration. For last year's follow-up exhibition, "Quest," they furthered this exploration by working together and engaging experts from other fields. The current exhibition, "This New World," marks the concluding chapter of Tsubaki-kai 8.
VENUE
SHISEIDO GALLERY
Tokyo Ginza Shiseido Building B1F
8-8-3 Ginza, Chuo-ku
Tel. 81-(3)-3572-3901
Since opening its doors in 1919, Shiseido Gallery has been one of Japan's most vanguard art spaces, continually dedicated to the ideal of "discovering and creating new values." The gallery has held over 3,100 exhibitions, many serving as the public debuts of artists who would later make major contributions to the development of art in Japan. The program ranges from group shows, such as the Tsubaki-kai series of collaborative exhibitions, to ambitious solo projects by leading artists including Ishiuchi Miyako, Kimsooja, and Ming Wong. The gallery has occupied the basement level of the Tokyo Ginza Shiseido Building since 2001. Invited artists frequently respond to the expressive possibilities of this space, distinguished by its five-meter-high ceiling and a mezzanine that provides an expansive view of each exhibition.

Dining options on-site.