NATIONAL MUSEUM OF MODERN ART, TOKYO
EXHIBITION
SHIKO MUNAKATA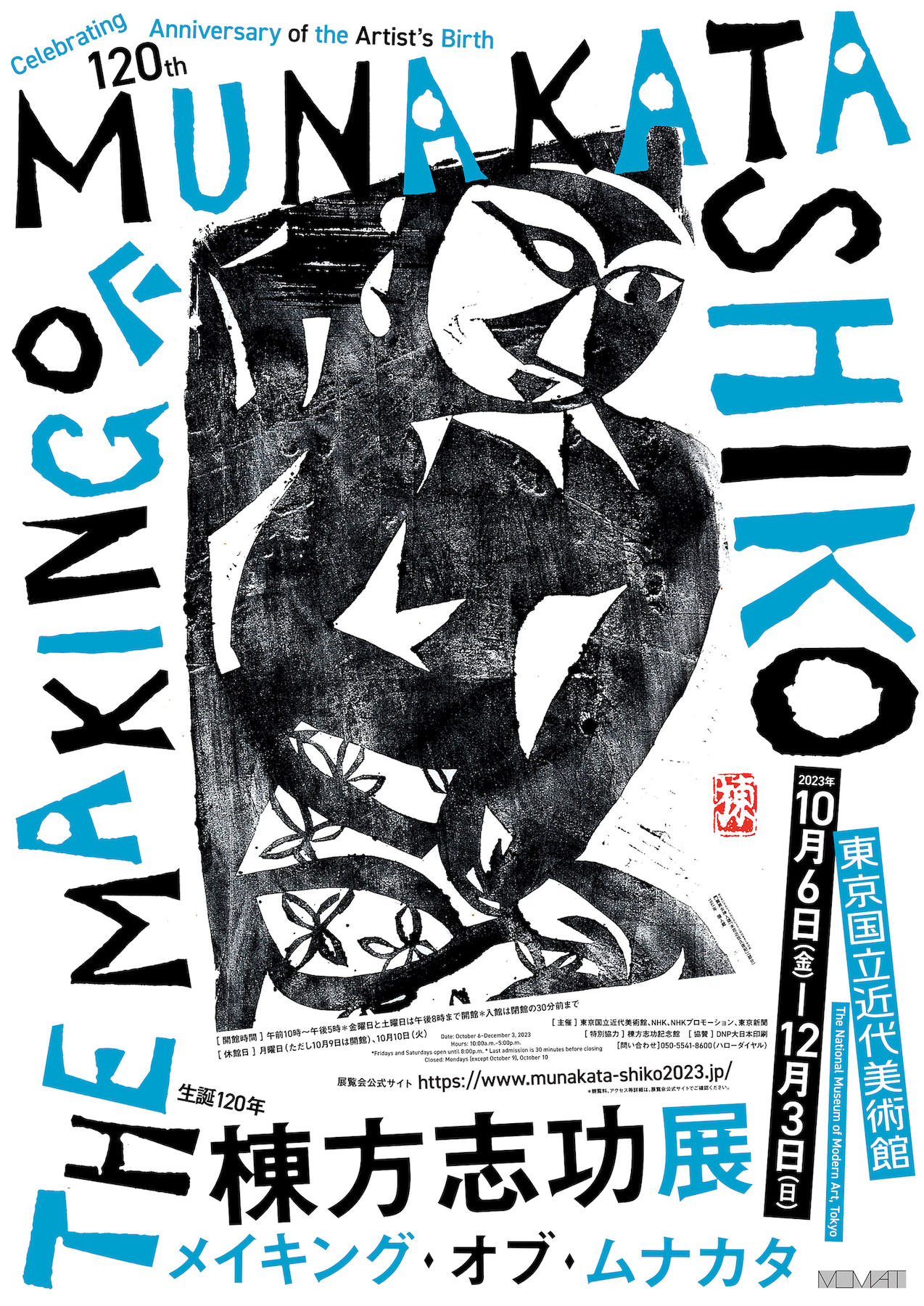 During his lifetime Shiko Munakata (1903–1975) garnered international acclaim for his devotion to woodblock printing. Commemorating the 120th anniversary of Munakata's birth, this exhibition is presented jointly by three museums in regions that had a major influence on his development as an artist: the Toyama Prefectural Museum of Art and Design; the Aomori Museum of Art; and the National Museum of Modern Art, Tokyo. Focusing on Munakata's relationship with each region, the exhibition reconsiders the nature of his practice by highlighting the diversity of his creative output, from printmaking, Japanese-style painting, and oil painting to book jackets, illustrations, commercial designs, and appearances in radio, television, and film.
VENUE
NATIONAL MUSEUM OF MODERN ART, TOKYO
3-1 Kitanomaru Koen, Chiyoda-ku
Tel. 050-5541-8600
The National Museum of Modern Art, Tokyo, is Japan's first national art museum, founded in 1952. MOMAT's collection of more than 13,000 artworks, dating from the end of the 19th century to the present, provides an authoritative overview of the development of modern and contemporary art in Japan and beyond. Highlights include important works by early modernist painter Ryusei Kishida, formative works by On Kawara and Yayoi Kusama, and new media art by contemporary artists Koki Tanaka and Chikako Yamashiro. International movements, from Minimalism and Land art to feminist video, are also represented in the collection.

From its inception MOMAT has been the site of historic exhibitions, such as 1953's "Abstraction and Surrealism," which highlighted Japanese practitioners of nonfigurative painting, and "August 1970: Aspects of New Japanese Art," which helped define the emerging Mono-ha art movement. The museum now features an annual program of substantive solo and thematic exhibitions. Recent shows include a survey of the 20th-century Mingei movement and a retrospective of multimedia artist Shinro Ohtake.

Dining options on-site.