BLUM & POE
EXHIBITION
HA CHONG-HYUN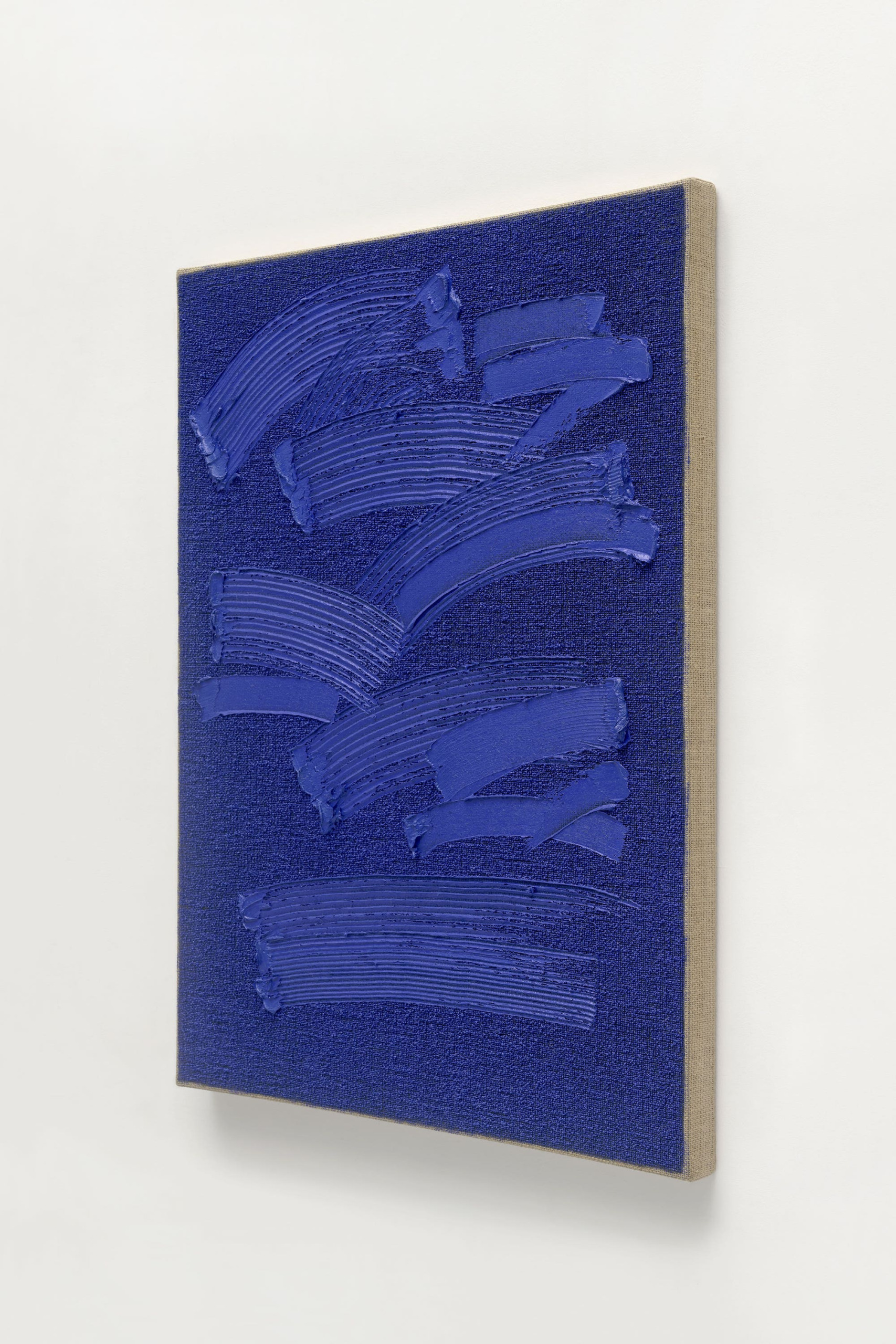 Blum & Poe is pleased to present a solo exhibition of Ha Chong-hyun, featuring eight new paintings from his ongoing Conjunction series. Begun in 1974, the Conjunction series employs Ha's original bae-ap-bub (back-pressure) technique, in which he presses viscous oil paint through the weave of the canvas to produce thick agglomerations on the front. The artist then brushes, smears, and scrapes the surface paint into abstract compositions that emphasize the materiality of the medium and its support.

Through their experiments with monochrome painting, Ha Chong-hyun and his peers—Chung Sang-Hwa, Kwon Young-Woo, Lee Ufan, Park Seo-Bo, Yun Hyong-keun, and others—came to be known as the Dansaekhwa movement. By variously pushing paint, soaking canvas, dragging pencils, and ripping paper, these pioneers refuted the conventions of traditional ink painting and questioned the distinctions separating ink painting from oil, painting from sculpture, and object from viewer.
VENUE
BLUM & POE
Harajuku Jingu-no-Mori 5F
1-14-34 Harajuku, Shibuya-ku
Tel. 81-(3)-3475-1631
Blum & Poe was founded by Timothy Blum and Jeffrey Poe in Santa Monica, California, in 1994 as a space to show local and international contemporary art in all mediums. Blum's extensive experience in the Japanese art world, combined with Poe's keen knowledge of emerging artists in Los Angeles, resulted in an international program of influential artists. In recent years, the gallery has organized museum-caliber surveys examining such movements as Mono-ha (2012); the Korean Dansaekhwa monochrome painters (2014); the European postwar movement CoBrA (2015); and Japanese art of the 1980s and '90s (2019). Blum & Poe has further shaped the trajectory of contemporary art by championing artists at all stages of their careers, cultivating the lineages that run between emerging and established practices, and working with artist estates to generate new discourse surrounding historical work. Currently, Blum & Poe represents more than 60 artists and estates from 16 countries worldwide.