Blum
EXHIBITION
HA CHONG-HYUN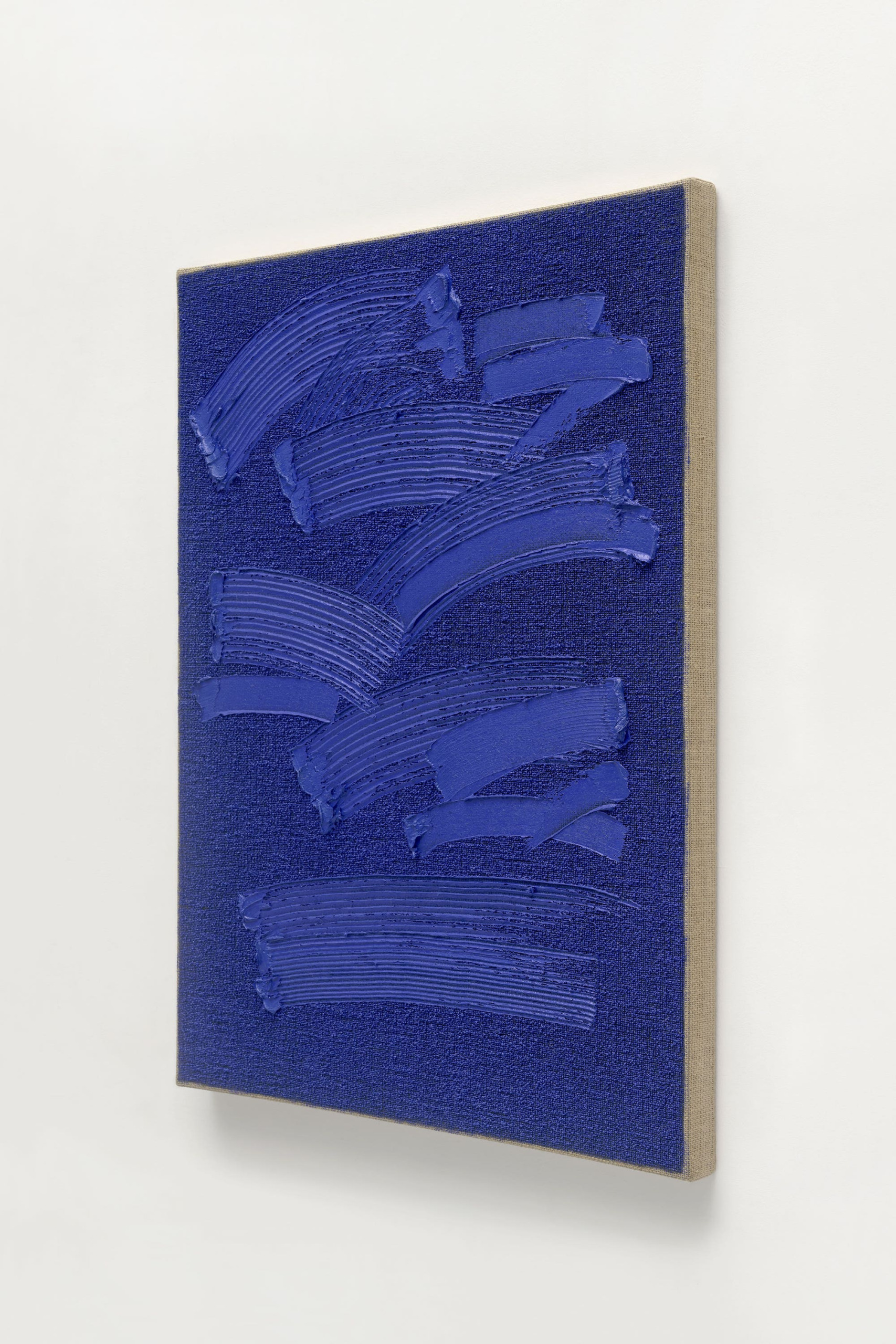 Blum is pleased to present a solo exhibition of Ha Chong-hyun, featuring eight new paintings from his ongoing Conjunction series. Begun in 1974, the Conjunction series employs Ha's original bae-ap-bub (back-pressure) technique, in which he presses viscous oil paint through the weave of the canvas to produce thick agglomerations on the front. The artist then brushes, smears, and scrapes the surface paint into abstract compositions that emphasize the materiality of the medium and its support.

Through their experiments with monochrome painting, Ha Chong-hyun and his peers—Chung Sang-Hwa, Kwon Young-Woo, Lee Ufan, Park Seo-Bo, Yun Hyong-keun, and others—came to be known as the Dansaekhwa movement. By variously pushing paint, soaking canvas, dragging pencils, and ripping paper, these pioneers refuted the conventions of traditional ink painting and questioned the distinctions separating ink painting from oil, painting from sculpture, and object from viewer.
VENUE
Blum
Harajuku Jingu-no-Mori 5F
1-14-34 Harajuku, Shibuya-ku
Tel. 81-(3)-3475-1631
Representing more than 60 artists and estates from 16 countries worldwide, Blum's hands-on approach nurtures a diverse roster of artists at all stages of their practices with a range of global perspectives. The gallery has been a pioneer in its early commitment to Los Angeles as an international arts capital and is recognized for collaborating in launching the careers of artists such as Mark Grotjahn, Friedrich Kunath, Takashi Murakami, Yoshitomo Nara, Asuka Anastacia Ogawa, Anna Park, Umar Rashid, and Henry Taylor. The gallery has also been acclaimed for its groundbreaking work in championing artists of Korean and Japanese postwar and contemporary movements, such as Dansaekhwa, Mono-ha, and Superflat. Across its spaces in Los Angeles (opened 1994), Tokyo (opened 2014), and New York (opened 2014), the gallery has organized museum-caliber solo presentations and historical survey exhibitions, often partnering with renowned curators and scholars, and presenting retrospectives of late artists such as American painter Robert Colescott and multidisciplinary artist Thornton Dial.